Covid-19: Millions wake up to tighter coronavirus restrictions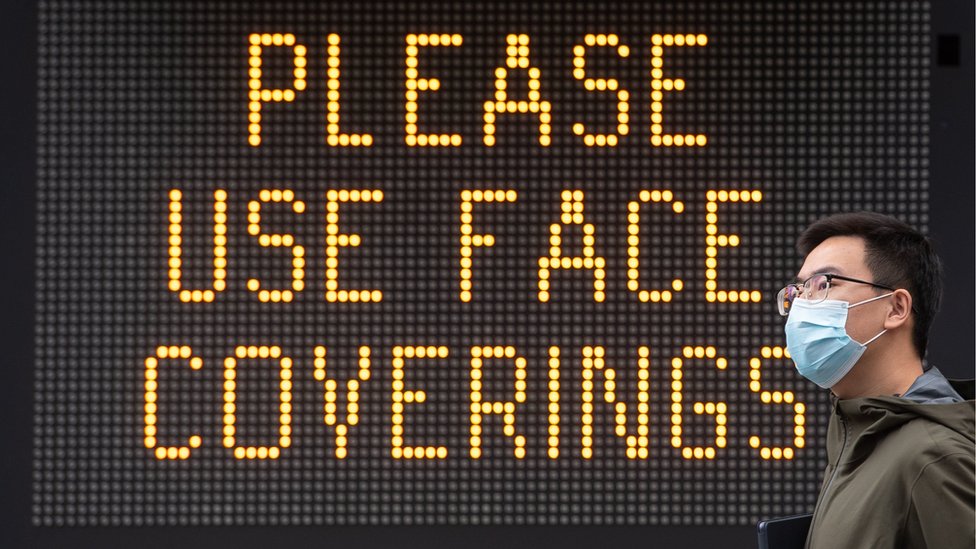 Harsher Covid restrictions now apply to millions more people, as rule changes come into force across the UK.
Around six million people in east and south-east England have gone into tier four, England's highest Covid level – which includes a "stay at home" order.
Lockdowns have also started in Scotland and Northern Ireland, and measures have been reimposed in Wales after being eased for Christmas.
It comes after official UK coronavirus deaths
passed 70,000 on Christmas Day.
The toughest measures – which mean the closure of all non-essential shops, as well as hairdressers, swimming pools and gyms – now apply to around 24 million people in England, more than 40% of the population.
What are the lockdown and tier four rules from Boxing Day?
Find out the rules where you live
How many cases are there in your area?
From midnight, the whole of Sussex, Oxfordshire, Suffolk, Norfolk and Cambridgeshire, as well as areas of Essex not yet in the highest tier, Waverley in Surrey, and all of Hampshire with the exception of the New Forest, all went into tier four.
Bristol, Gloucestershire, Somerset, Swindon, the Isle of Wight, the New Forest and Northamptonshire, as well as Cheshire and Warrington, have all moved up to tier 3. Meanwhile, Cornwall and Herefordshire have moved from tier one to tier two.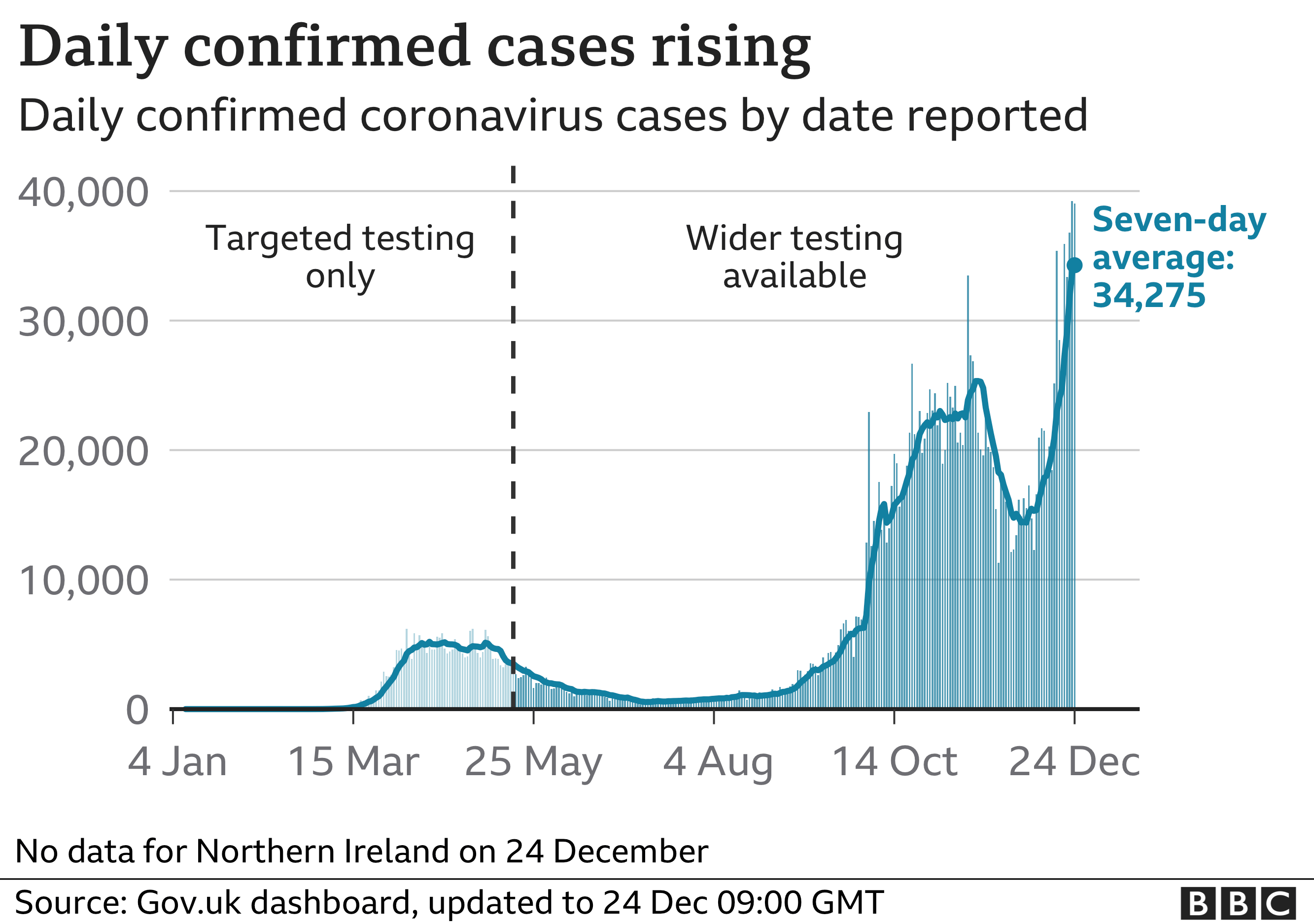 Level four lockdown measures have come into force across mainland Scotland for three weeks. Orkney, Shetland, the Western Isles and other island communities are in level three.
And in Northern Ireland, a six-week lockdown has begun. The first week, until 2 January, has stricter restrictions, including essential shops closing at 20:00 GMT and no sport.


SOCIAL DISTANCING: What are the rules now?
SUPPORT BUBBLES: What are they and who can be in yours?
FACE MASKS: When do I need to wear one?
TESTING: How do I get a virus test?


Meanwhile, France has confirmed the first case in the country of the more contagious coronavirus variant identified in the UK. The French health ministry said the person was a French citizen in the central town of Tours who had arrived from London on 19 December.
The appearance of the new coronavirus variant in England triggered travel curbs with dozens of countries.
On Christmas Day, the Queen delivered a heartfelt message of hope to the country in her TV address, praising the "indomitable spirit" of those who have risen "magnificently" to the challenges of the pandemic.
She said what many people want "for Christmas is a simple hug or a squeeze of the hand" and that "even on the darkest nights there is hope in the new dawn".
The Archbishop of Canterbury used his Christmas sermon to praise schools and hospitals for bringing hope during the coronavirus crisis.
A further 570 deaths in the UK were reported on Christmas Day, taking the total number of people in the UK have now died within 28 days of a positive Covid-19 test to 70,195.
According to Johns Hopkins University, only the US, Brazil, India, Mexico and Italy have recorded more deaths from coronavirus. The number of people who tested positive for Covid-19 in England and Scotland increased by 32,725 on Friday.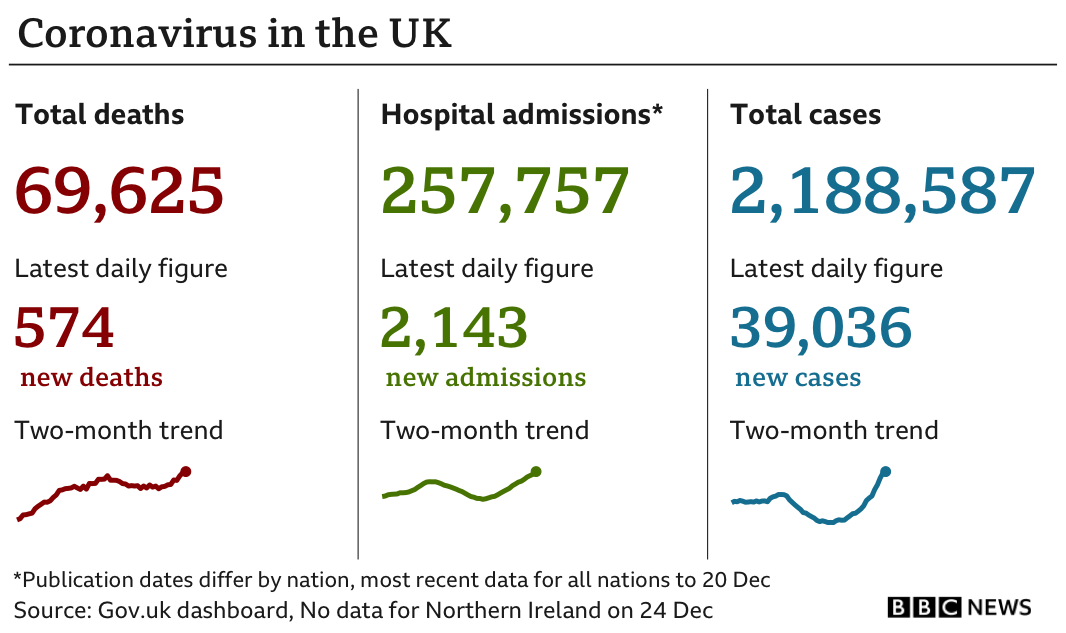 Published at Sat, 26 Dec 2020 06:40:03 +0000