Tenants plea to council to sort home repairs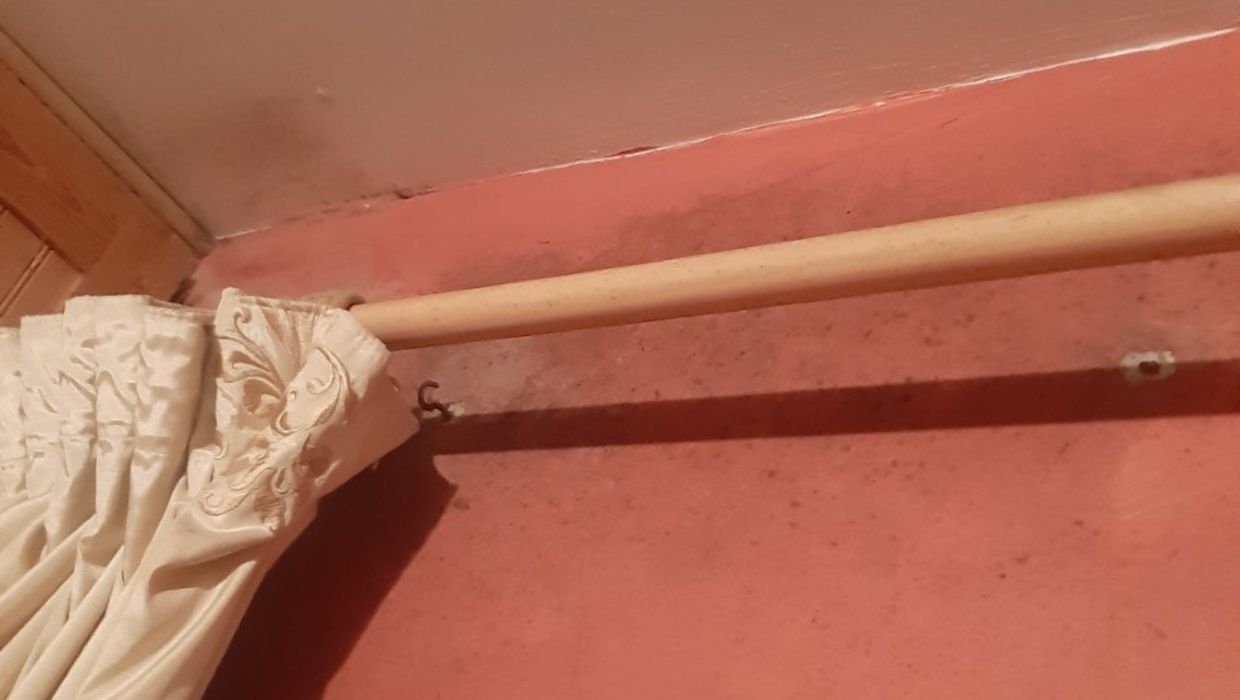 A tenant of Kerry County Council (KCC) said she is waiting over two years to have basic repairs completed in her home, which she claims is impacting on the health of her asthmatic child.
Damp on bedroom walls and poorly sealed doors and windows is making life a misery for the KCC tenant, who lives in the north of the county.
The tenant also emailed The Kerryman a video showing the breeze blowing and whistling through the home, rendering useless any attempt to heat the home in poor weather.
"I'm a good tenant, I pay my rent on time, and I keep my house immaculate," said the tenant, who does not wish to be named.
"My child is asthmatic and is on a nebuliser. For him to be sleeping in a room with damp is not right," she said.
The council this week made known its intention to seek €500,000 to re-roof the historic Áras an Chontae building. Meanwhile scores of KCC tenants in the county are complaining that they cannot get basic restoration works completed in their homes.
"It's not good enough, when they do come out they don't do a proper job. It's a case of me having to contact them, but they haven't contacted me yet. The damp started on one wall and has now spread," she claimed.
"The howling wind that comes through my windows and doors is horrendous. I've heating and a fire on, and it is a waste of time given the draft. It's costing me a fortune to heat this house. I'm sick of it."
Sinn Féin Cllr Deirdre Ferris has raised the issue on numerous occasions at council level, tabling a motion at Monday's KCC meeting. She said, as KCC is the largest landlord in the county, it must meet and maintain the same standards expected of private landlords.
"The reason for this motion is simple: KCC tenants are living in homes that are not fit for purpose," Cllr Ferris said.
Cllr Ferris said she is currently dealing with two tenants in Tralee whose home is in need of re-roofing.
"Both tenants are struggling to keep their homes dry during wet weather. One family have had to resort to tying plastic bags around their upstairs light fittings to catch the flow of water into the bedrooms.
"When there is increased rainfall, they have to change the bags repeatedly throughout the day and night," she said.
Cllr Ferris added that she also knows of various tenants across the county where insufficient heating is an issue: tenants struggling to keep homes warm due to poor sealing around doors, and mould repeatedly growing on walls, are some of the complaints.
"The only service offered to a couple of tenants in the past has been for council staff to clean the wall and repaint it. This was considered as an acceptable form of maintenance, and no repairs to solve the reason for the mould were carried out," Cllr Ferris added.
In reply to the motion, KCC said it had engaged in various national Retrofitting Programmes over the years that improved standards and overall energy performance. It is also reviewing long-standing issues associated with its older stock and intends to use the maximum potential of its funding.
Published at Wed, 16 Dec 2020 06:40:49 +0000