Coronavirus: Health checks recommended for ethnic minorities from age 25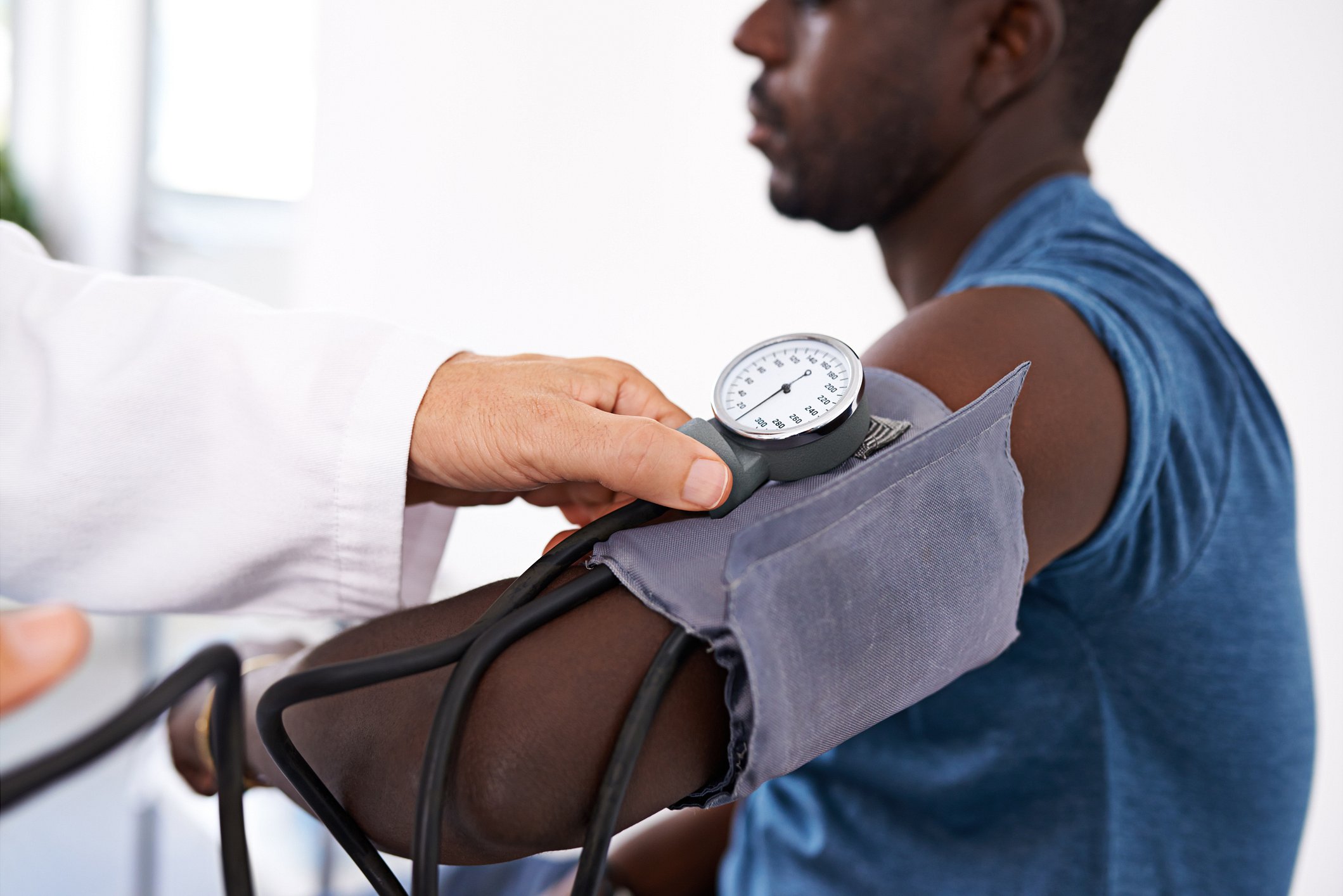 Health checks should be offered to people from black, Asian and minority ethnic backgrounds from the age of 25, a report has recommended.
MPs examined the disproportionate impact of the Covid pandemic on people from black and Asian backgrounds.
They said NHS checks, currently available to 40-70-year-olds in England, could pick up conditions which are linked to severe coronavirus.
The role of inequalities in employment and housing was also emphasised.
The report, produced by the Women and Equalities Committee, said the government should act to tackle these wider causes of poor health.
The committee heard evidence during the course of its investigation that showed 63% of healthcare workers who died after contracting the virus had come from black, Asian or other ethnic minority backgrounds.
And during the first peak of the virus, data from the Intensive Care National Audit and Research Centre showed 34% of coronavirus patients in ICUs were from an ethnic minority background, whereas they made up 12% of viral pneumonia admissions.
Office for National Statistics (ONS) data has also shown that black people were almost twice as likely to die from Covid-19 as white people, with those of Bangladeshi and Pakistani ethnicity about 1.7 times as likely.
Tuesday's report raised concerns the pandemic was entrenching "existing health inequalities".
Black people 'twice as likely to catch Covid'

Ethnic minorities 'over-exposed' to coronavirus
Prof Kamlesh Khunti at the University of Leicester told the committee which produced the report that people with heart disease, diabetes and high blood pressure, were at higher risk of having more severe Covid symptoms.
He gave evidence that high blood pressure was "considerably" more common among black African and Caribbean people than in the white population, and "Asian and black ethnic groups develop diabetes at a younger age compared to white individuals", as well as at lower weights.
Prof Khunti said: "We need to ensure that people from BAME backgrounds are assessed regularly for any of these risk factors that are mentioned.
"We have an NHS health check, which is for people aged 40 to 74, but for the BAME backgrounds, because they get these conditions earlier, we should extend that to age 25 and onwards."
The report acknowledged that "BAME is a broad blanket term that is used to refer to most people who are not white British.
"We understand that there are vast differences between ethnic groups labelled with this term and that there are inequalities within the BAME group".
For example, the average household income among Indian households is 46% higher than that of Bangladeshi households.
Some groups might be at higher risk because they are more likely to have a public-facing job, while other groups might be more affected by overcrowded housing conditions and multi-generational households.
Some of the reasons people from black and Asian backgrounds might be more vulnerable to the virus include:
Working in higher-risk jobs including health care and transport
Social inequality leading to worse health overall
Overcrowded or multi-generational housing
Living in higher-density areas
Genetic factors
Dr Zubaida Haque, formerly of the Runnymede Trust, said: "While the furlough scheme has protected many jobs, we can see again that Bangladeshi, Pakistani and black African workers seem to be losing work at higher rates," while some cannot access the furlough scheme or do not know it exists.
She said these groups were "likely to experience a loss of income, redundancy, or losing their job".
The cross-party group of MPs said the policy on zero-hours contracts, and its disproportionate impact on ethnic minority workers should be reviewed, while eligibility for statutory sick pay should be extended to all workers.
And they called for strategies to reduce overcrowding and improve housing conditions, both in social housing and privately rented accommodation.
Other recommendations include encouraging black and Asian women to become "community champions" to make sure the right information can reach people who are marginalised.
Published at Tue, 15 Dec 2020 01:05:11 +0000