Online shopping can still be local – News from southeastern Connecticut – theday.com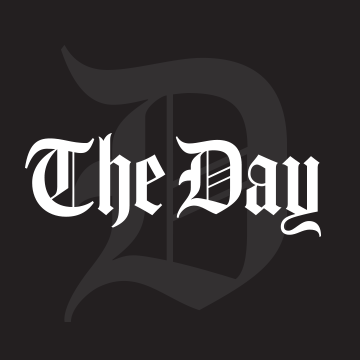 For some, the phrase "online shopping" elicits thoughts of Amazon or Wayfair or Overstock. But there are many local small businesses that offer online ordering, and some have expanded their web presence this year in light of the coronavirus pandemic.
COVID-19 has expanded online shopping from a matter of convenience to a matter of safety for some, and for those who aren't comfortable going into stores but want to keep their money in the local economy, there are plenty of options.
Rochelle's Boutiques, a women's clothing and accessories store with locations in Mystic, Watch Hill, the Velvet Mill in Stonington, and Newport, expanded its website to the point where staff do photo shoots once or twice a week and add about 50 items online per week, owner Rochelle Gallo said.
"If the pandemic hadn't happened, I told the managers we would've honestly never taken the website as seriously as we have," Gallo said. She "never really had the time to consistently focus on it" before, but the two-month closure at the beginning of the pandemic gave staff the time.
In the spring, she got a space in the Velvet Mill for administrative purposes, for managers to work on website sales and social media. But because of its central location in the atrium, people were trying to shop. Rochelle's moved into a bigger space in the Velvet Mill, using the front as a retail space that's open Friday through Sunday and the back for photo shoots.
She said the No. 1 Christmas gift this year is masks. Gallo said she would normally be ordering sparkly dresses this time of year, but they "kind of have replaced that with loungewear and 2-piece sets and matching sweaters and sweatpants, so I think it's just being relatable to what's happening." Most clothing is under $100.
Lee's Toy & Hobby in Groton has had a website since 2009, and owner Pete Marcus said sales have definitely been up during the pandemic.
"We have actually been doing very well, and I think part of it is what we do," noted Lisa Marcus, his wife. "I mean, people need things to do, and we have things for people to do."
Pete Marcus added, "We've been blowing through puzzles ($7.99-$39.99), can't even get them fast enough. We've got like five different puzzle companies, and they're struggling to get the product."
Second to puzzles in popularity is plastic models, he said, because as a small store, Lee's ends up with discontinued items and therefore interest from across the country. Other items include board and card games, collectible dolls, electric trains, science kits and art supplies.
In Mystic, Bethany Perkins said online orders have increased for her boutique, B. Carver's, which mostly sells home goods and accessories.
Perkins said one popular item is the cocoa sampler basket ($34), which includes three types of hot cocoa, handcrafted marshmallows, a mug and a whisk. Other bestsellers are the teak cutting board ($36-$74) and Frasier fir candles ($15-$32).
She said of this year, "It's certainly been challenging, but we've got some wonderful, wonderful customers who have been so supportive, whether it's online or calling for private shopping."
Ellen Cummings, owner of Flavours of Life, The Fair Trade Store in New London, said "in the last four or five months, we've been working very hard, every week, trying to put more of our products up online, because we understand that shoppers are reluctant, some of them, to come downtown."
She said fair-trade socks ($16) have been popular. Different pairs of the socks from Conscious Step benefit different causes, such as early detection of breast cancer, species facing extinction and planting trees in Uganda.
Another popular seller is the Ruth Bader Ginsburg felt ornament ($23). The felt ornaments are "handmade by talented artisans in mountain villages of Kyrgyzstan," and the collection has a variety of celebrities and historical figures, including Prince, Maya Angelou, Mick Jagger, Alexander Hamilton, Andy Warhol and Eleanor Roosevelt.
For Yali Stonington, owner Anne Fix said one item that became popular over the summer was kaftans ($125), a type of long, loose robe or tunic. "I think because more people were at home, free-flowing kaftans made a comeback, as did the pajamas, which have always sold really well."
She said hand towels ($26-$28) are always a good seller, especially now with people washing their hands more.
Yali, which sells textiles and home goods from Turkey, closed its Stonington Borough storefront two years ago and went predominantly online, though Fix also does pop-up shops, such as one happening now at Grand & Water Antiques in the Borough.
Local gift ideas (or ways to treat yourself): Gift baskets, gourmet food and more
Azalea in Niantic has themed gift boxes ranging from $40 to $140. The "Winter Cheer" box includes hot cocoa mix, a candle, a wooden tree ornament, and five vanilla caramels, while the "Bye, 2020" box features a cotton face mask, hand sanitizer, candle and a "This won't last forever" greeting card.
Also appropriate for 2020 may be a mug with the phrase "The world is falling apart around us & I'm dying inside" ($19) from Hang the Moon in Mystic. It's a quote from "Schitt's Creek" character Moira Rose, and the shop has other items inspired by the TV show.
Other finds include vegan cookbooks ($15-$25), "mystery boxes" ($50-$100) for teachers or nurses or moms, and prayer candles ($16) bearing the faces of Beyonce, Anthony Bourdain, Lizzo, Carol Baskin and more.
If you're finding that your tea towels, oven mitts, wine glasses, mugs and cocktail napkins simply don't have enough snark, existentialism, references to alcohol or words we can't print in a family-friendly newspaper, then Queenie's Gift Emporium is the place for you.
The Bowerbird in Old Lyme also has unique gifts, including a book on making desserts in ice cube trays ($17), New Yorker puzzles ($14.95-$19.99), a mouse cutting board set ($22.99), milk frother ($13.99) and sleep shirts themed around cats or dogs ($25.99).
Other local gift shops and home goods stores with online ordering include Bayberries in Niantic, Mystic Knotwork and Adore in downtown Mystic, Bestemors Imports and Garden Specialties in Olde Mistick Village, and The Vegan Potter in Stonington. And for books, there's Bank Square Books in Mystic.
In need of soap? You can order handcrafted bars and more in a variety of scents from Main Street Soap Emporium, Naturali Home and Becca Rose, all based in Mystic.
Local stores that sell adult clothing online include Trove Men's Provisions and Tidal River Clothing Co. in Mystic and Coastal Crab and Grace in Niantic, while Bluebird Day in Stonington Borough sells high-end baby and children's clothing.
Local small businesses that ship various gourmet and specialty foods and beverages include Mystic River Chocolate Café, Munson's Chocolates, Extra Virgin Oil & Sticky Situations, Tiger Lily Tea, Craftsman Cliff Roasters and Farmtrue.
Chambers and elected official push shopping small
"There was a huge learning curve for a lot of the small businesses, and most of them now have an online presence," said Tony Sheridan, president and CEO of the Chamber of Commerce of Eastern Connecticut. "One of the areas that I always remind people: Some wonderful gifts that are available locally are through our museums, like Florence Griswold and Lyman Allyn and the aquarium."
He also is hearing of people looking to support local food banks rather than buying gifts.
The chamber is running its annual Holiday Shopping Trail until Dec. 24. People can shop from participating local businesses for a chance to win prizes, such as $500 to spend at a local business.
Sheridan said Lt. Gov. Susan Bysiewicz is coming to the area Monday to promote the concept. As part of the state's campaign to promote local holiday shopping, Bysiewicz also held a Zoom news conference Wednesday featuring Norwich businesses.
Norwich Community Development Corp. President Jason Vincent recommended local businesses take advantage of social media to promote their online sale of products and services.
"It tends to be free and there's a large audience of people there to drive the traffic and raise awareness of what services they have on the internet," he said. "Word of mouth is one of the great ways to do it, and social media is a great word-of-mouth tool."
Angela Adams, executive director of the Greater Norwich Area Chamber of Commerce, said the chamber is trying to help boost online marketing for local businesses. It has its own shopping directory on its website, norwichchamber.com, with more than 100 businesses listed. Adams said the chamber also created a shop local Facebook group for Norwich area businesses, which is open to customers as well as businesses wishing to network together.
e.moser@theday.com
Published at Sat, 12 Dec 2020 23:23:10 +0000