Appliances in short supply due to pandemic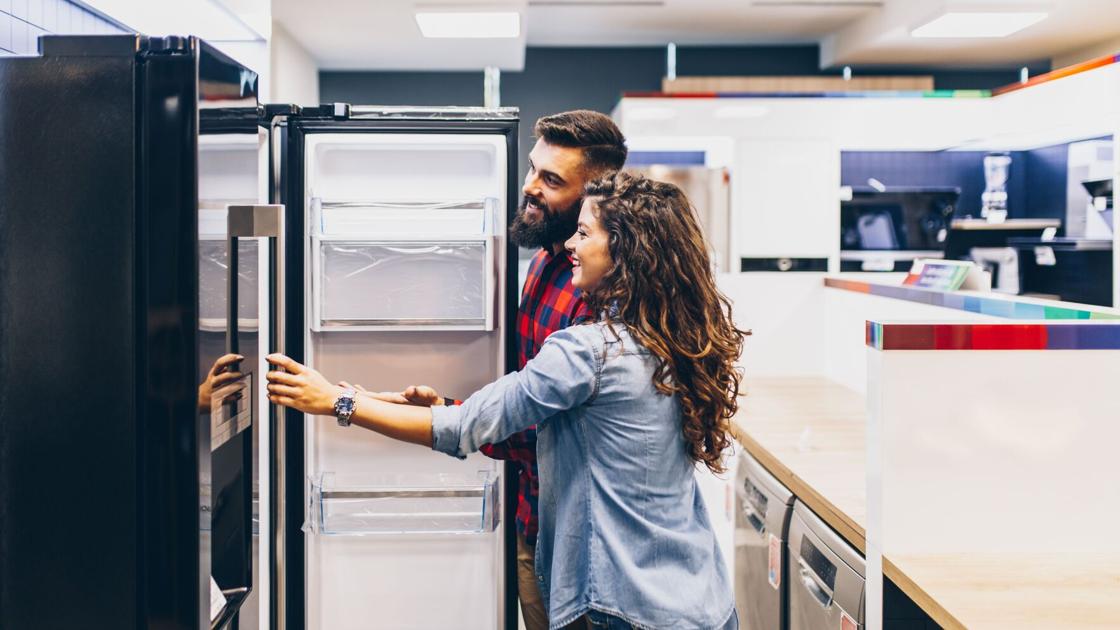 If you need to purchase an appliance, you might have to settle on a brand, model or color you hadn't considered. At least, that's what a salesperson said at a Home Depot in our area.
The reason is big box and mom-and-pop appliance stores are having difficulty obtaining inventory due to the pandemic when production was suddenly halted as workers fell sick. Factories shut, and when they reopened, it was a scramble to ramp up production, which had been slowed before the pandemic hit.
This is what salespeople at two big box stores told The Daily Sun, but they said that they couldn't comment on the record since an interview would have to be cleared through corporate. Well, corporate at several businesses did not return calls or emails.
A former employee of a big box store, Alan Schudel, did respond on The Daily Sun's Punta Gorda Facebook page. He wrote, "I have worked for a big box major retailer recently and there is a major issue with appliances causing longer than normal lead times and in some cases, taking four months or longer to obtain."
He said there are several reasons for this issue: "One, when COVID first hit and we needed to flatten the curve, a lot of factories had shutdowns or worked with a reduced workforce, returning in April-May to a backlog of orders."
He continued, "Two, the tariffs imposed by Trump (have) caused issues in obtaining metal from China or other materials; three, COVID has tightened things at our borders and ports, creating slowdowns, and four, most major manufacturers of appliances are still working with a limited workforce."
He said that this is especially true for Whirlpool and GE, but likely affecting most or all in the industry.
Mike Michaud posted on the Sun's Port Charlotte Facebook page, saying, "I'm in Ohio and have recently left a six-plus year, part-time job at Lowe's. They are pretty well back on track with availability." But he added that "for a while we did not have a freezer for (about) 24 weeks." He said that items coming from overseas, "especially China, were (and still may be) at an extended lead time." He said, "the store was quoting four to six weeks out for many, many items – mostly fridges and laundry."
Manufacturers who make the appliances — GE, LG, Samsung, and Whirlpool (maker of KitchenAid, Maytag, Amana, Jenn-Air and Consul) — also did not return calls. Yet, The Daily Sun kept hearing that there was, indeed, an appliance shortage among all brands, makes, models and type of appliances.
One company that's well aware of the situation is the Towles Corporation of SW Florida, builder of custom homes based in Punta Gorda.
"Everybody cut production down for COVID," said client relations coordinator Mashelle Towles. She said that while the company would usually order appliance packages for new homes six to eight weeks ahead of when they would be installed, now the company is ordering eight to 10 weeks early.
"My husband (Keith Towles) said that nobody anticipated that during COVID, people would do home remodels. They bought out inventory at Home Depot and Lowe's," she added.
The other factor is that people who didn't remodel were running their appliances more than usual, and as a result they needed replacements, or repairs. And that's another problem.
Getting a service person out is a challenge, Towles added. "My contact gets 10 services calls a day." The wait to get a home repair is about two to three weeks, she said.
Towles said that while all brands are having delays, they are sending appliances with some nonworking parts. The problem became most noticeable about six months ago, she said, when "bad batches of appliances went out."
She said that while the Towles firm doesn't know whether the ordered appliances will even "make it on the truck," when the appliances do arrive, many are not in working order. "At two of our homes there are service tickets open on all items – washers, dryers, cooktops, hood ranges," she said. At one house alone "there are four service tickets open," she said. And the appliances she referred to are "not lower-end items." She said she has one house that needs repairs made to a Bosch, Maytag and Frigidaire. A dishwasher's digital component is not working, and these are brand-new appliances.
Towles said one new homeowner can't use her washing machine. But fortunately for the company, it has relationships with service people, yet, there still is a wait. "I feel bad for the appliance people and the vendors, too," she said.
Expressing a hint of optimism, Towles said, "We're on the upswing on all of these issues. You just need patience."
On behalf of her clients, Towles is on the phone "every single day." She advises that anyone needing an appliance or repair just be patient and wait. "This is our new normal in the appliance industry."
But the story doesn't end with the appliance shortage. Towles said she is seeing shortages in the lumber and cabinet industries. She said the shortfall is occurring "mostly in wood products," which are integral to the construction industry and builders like the Towles corporation.
Furthermore, local consumers are reporting difficulty getting new furniture, as many pieces are on back order. And it all comes from factories shutting due to the pandemic.
On The Daily Sun's Englewood Facebook page that asked the appliance question, Judy Lamont Stock wrote: "Not necessarily appliances, but it took my dad's couch four months to get to his house."
Published at Sun, 13 Dec 2020 16:01:35 +0000