Is shopping in stores safe during the pandemic? Avoid it if you can. – Tampa Bay Times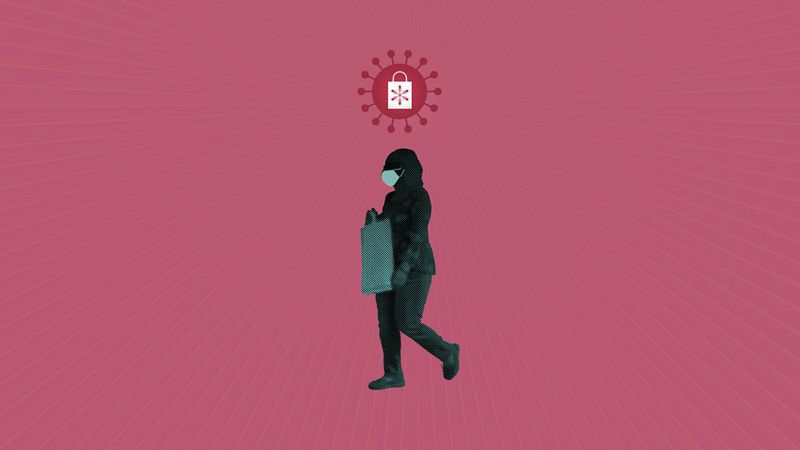 There are ways to reduce risk while shopping, but health experts advise avoiding it when possible.
The U.S. Centers for Disease Control and Prevention says holiday shopping in crowded stores is a "higher risk" activity and that people should limit any in-person shopping, including at supermarkets.
Instead, the agency recommends shopping online, visiting outdoor markets or using curbside pickup, where workers bring orders to your car.
If you need to enter a store, go during off hours when there will likely be fewer people. Wear a mask and stay at least 6 feet away from others.
Try to spend as little time inside the store as possible, says Dr. Isaac Weisfuse, a public health expert at Cornell University.
"You just want to go in and out," he says. "Get your shopping done and move on."
Use a hand sanitizer with at least 60 percent alcohol when you leave, and then wash your hands with soap and water when you get home.
Retailers have been doing all kinds of things to make shoppers feel safe, but they don't eliminate the risk. Some check shoppers' temperatures at the entrance, for example, but an infected person may not have a fever and can still spread the virus.
The plastic barriers between customers and cashiers also might not block all droplets from an infected person, Weisfuse says. If the air in a store feels stuffy, he says that's a sign of poor ventilation, and you should leave.
Answers to other reader questions
Can I stop wearing a mask after a coronavirus vaccine?
Should I wipe down groceries during the pandemic?
• • •
HOW CORONAVIRUS IS SPREADING IN FLORIDA: Find the latest numbers for your county, city or zip code.
VACCINES: Have coronavirus vaccine questions? We have answers, Florida.
FACE MASKS: Read the latest on guidelines, tips for comfort and long-term wear
GET THE DAYSTARTER MORNING UPDATE: Sign up to receive the most up-to-date information.
THE CORONAVIRUS SCRAPBOOK: We collected your stories, pictures, songs, recipes, journals and more to show what life has been like during the pandemic.
A TRIBUTE TO THE FLORIDIANS TAKEN BY THE CORONAVIRUS: They were parents and retirees, police officer and doctors, imperfect but loved deeply.
HAVE A TIP?: Send us confidential news tips
We're working hard to bring you the latest news on the coronavirus in Florida. This effort takes a lot of resources to gather and update. If you haven't already subscribed,please consider buying a print or digital subscription.
Published at Thu, 10 Dec 2020 03:00:14 +0000