Oxford Covid vaccine 'safe and effective' study shows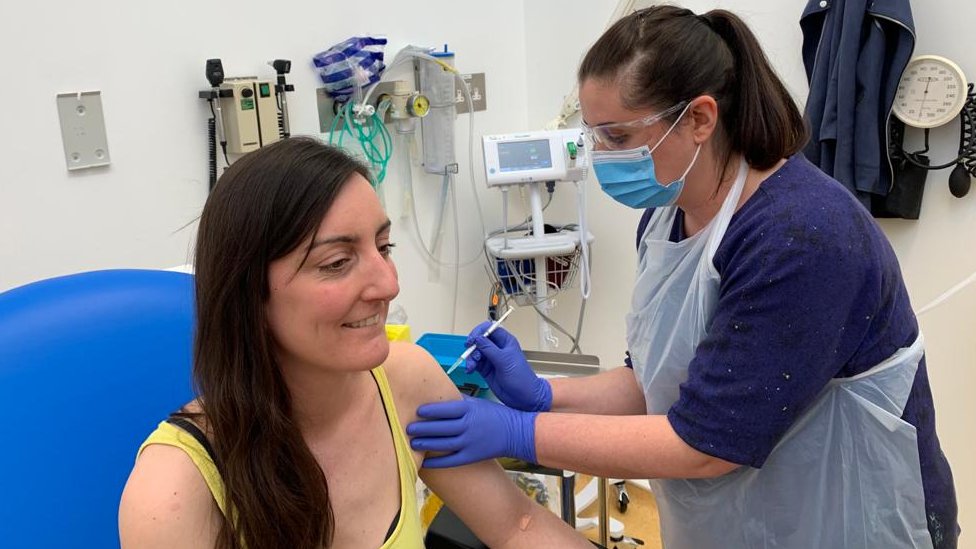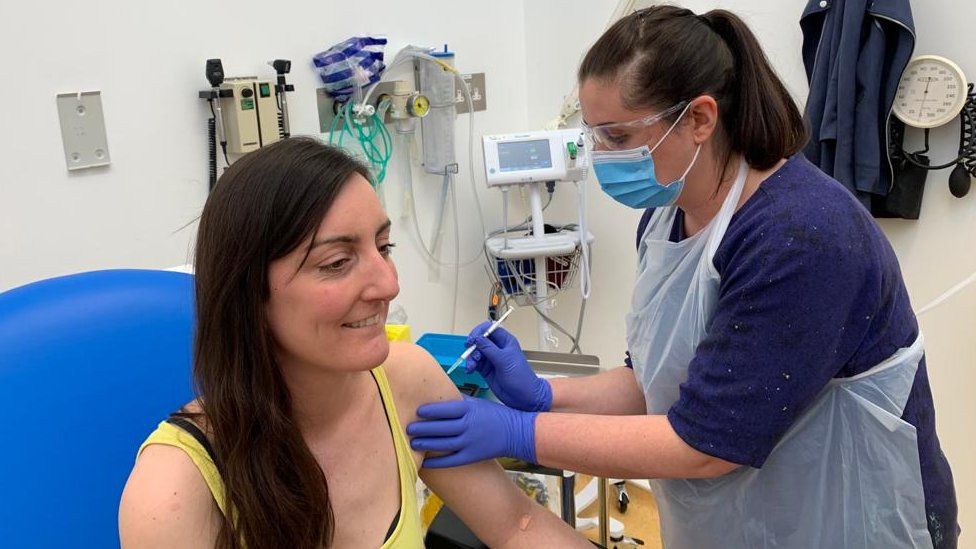 The Oxford/AstraZeneca Covid vaccine is safe and effective, giving good protection, researchers have confirmed in
The Lancet journal.
Most in the study were younger than 55, but the results so far indicate it does work well in older people too.
The data also suggest it can reduce spread of Covid, as well as protect against illness and death.
The paper, assessed by independent scientists, sets out full results from advanced trials of over 20,000 people.
Regulators, who will have seen the same data, are considering the jab for emergency use.
But there are still important questions about what dose to give, as well as who it will protect.
When the interim trial results were made public in a press release about a fortnight ago, the researchers reported three efficacy levels for the vaccine – an overall effectiveness of 70%, a lower one of 62% and a high of 90%.
That's because different doses of the vaccine were used in one part of the trial. Some volunteers were given shots that were half the strength than originally planned.
Yet that "wrong" dose turned out to be a winner – giving 90% protection – while two standard doses gave 62%.
Oxford/AstraZeneca Covid vaccine 'dosing error' explained
The Lancet report reveals 1,367 people – out of many thousands in the trial – received the half dose followed by a full dose, which gave them 90% protection against getting ill with Covid-19.
The relatively small numbers means it is hard to draw firm conclusions.
None of that group were over the age of 55 though – and experts know it is older people who are most at risk of severe Covid illness.
In terms of safety, there was one severe adverse event potentially related to the vaccine and another one – a high temperature – that is still being investigated.
Both these participants are recovering and are still in the trial.
The study also measured protection against asymptomatic infection by asking volunteers to do regular swabs to check if they had Covid without feeling unwell.
More of these cases were seen in the group that did not receive the vaccine.
Pascal Soriot, chief executive officer for AstraZeneca said: "The results show that the vaccine is effective against Covid-19, with in particular no severe infections and no hospitalisations in the vaccine group, as well as safe and well tolerated.
"We have begun submitting data to regulatory authorities around the world for early approval and our global supply chains are up and running, ready to quickly begin delivering hundreds of millions of doses on a global scale at no profit."
Dr Charlie Weller, Head of Vaccines at Wellcome, said: "Today marks another key milestone in the Covid-19 vaccine journey.
"Although we await the trial completion and full data, it is highly encouraging to see the data behind the interim results announced last month, including an analysis of the different dosing regimens. This suggests that this vaccine could prevent asymptomatic disease."
AstraZeneca executive vice-president Sir Mene Pangalos said adults of all ages needed to be vaccinated to make a "dent" in the pandemic.
"I realise the people that are most severely impacted by disease are the over-65s, over-75s, over-85s, but the reality is we need to actually have vaccines that immunise everyone from adolescence to the oldest adults to really dent the pandemic around the world," he said.
What is the Oxford vaccine and how does it work?
Covid-19: Oxford University vaccine is highly effective
Meanwhile, the UK has started a mass vaccination campaign with another Covid jab made by Pfizer/BioNTech.
On Tuesday Margaret Keenan, a 91-year-old grandmother, became the first person in the world to get the Pfizer Covid-19 jab as part of a mass vaccination programme..
The Oxford/AstraZeneca vaccine could also play a major role in fighting the pandemic if it is approved soon.
It is cheaper than some of the other Covid vaccines and easier to store and distribute.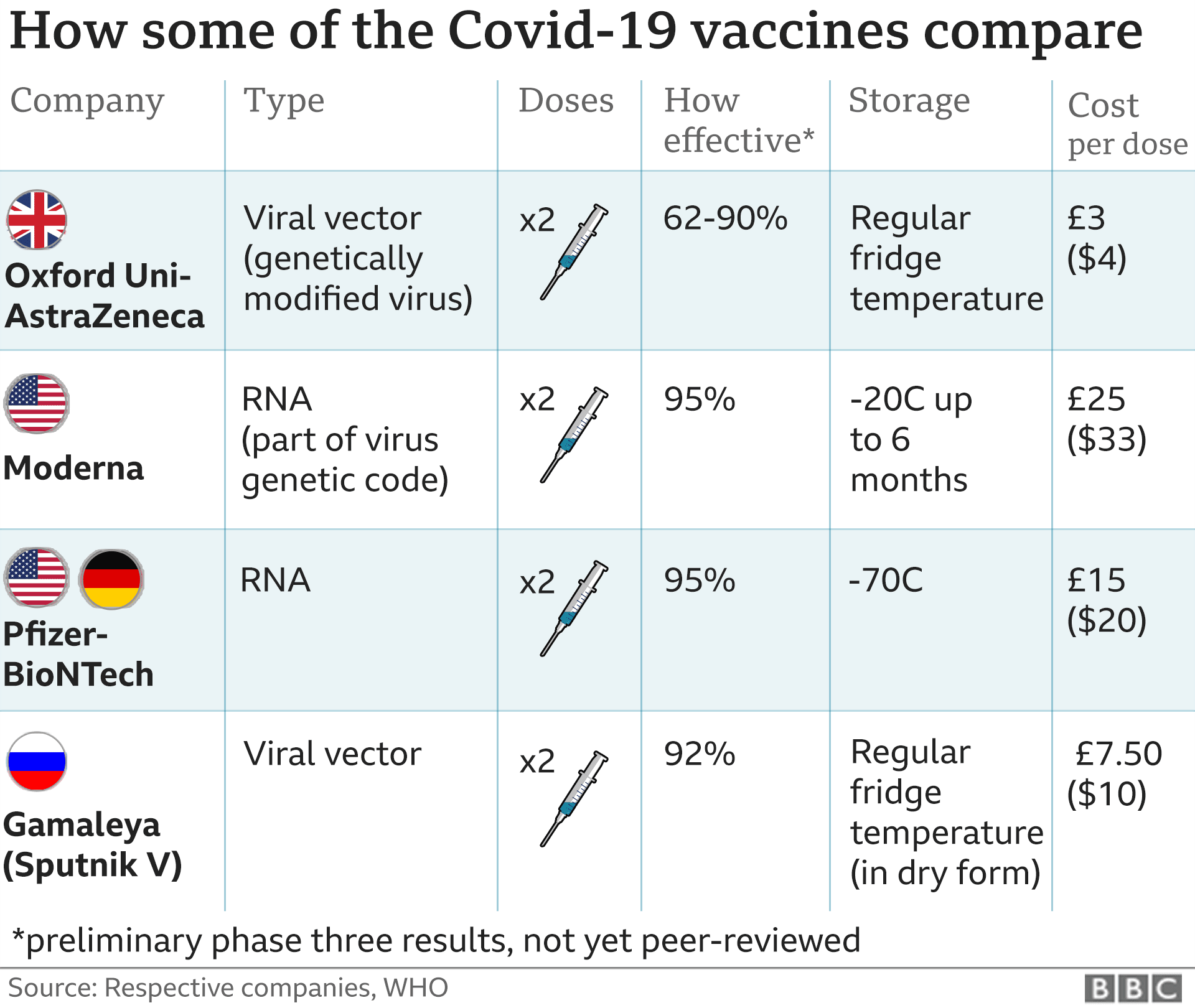 The UK government has pre-ordered 100 million doses of the Oxford vaccine, which uses a harmless virus altered to look a lot more like the virus that causes Covid-19.
AstraZeneca says it will make three billion doses for the world next year.
Published at Tue, 08 Dec 2020 19:12:03 +0000