Shopping small: Independent businesses to support this holiday season – GW Hatchet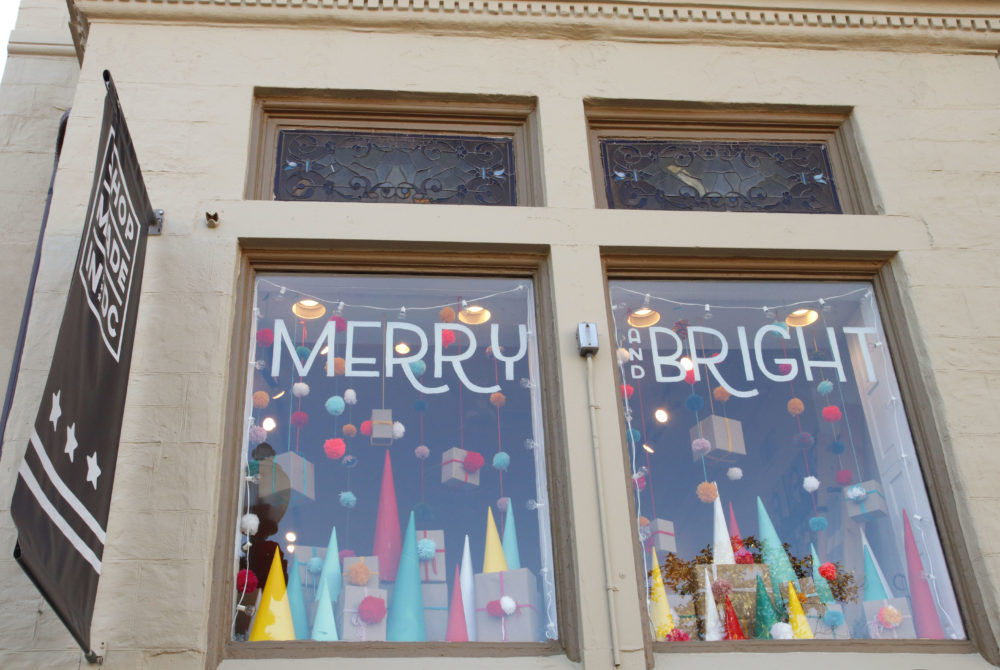 If you could buy a gift from anywhere this year, it should be from the boutique in your hometown or the coffee shop outside your apartment.
Amid the financial pressures of the coronavirus pandemic, more than 100,000 small businesses have closed altogether. And for the small businesses that have managed to stay afloat, COVID-19 safety precautions have continued to take its toll on company sales.
From D.C.-based shops to businesses you can find off Etsy from all around the world, here are 14 small businesses to support this holiday season:
Clothing and jewelry
Lettie Gooch
This D.C.-based women's clothing boutique, located in Shaw, offers items ranging from loungewear and jewelry to face masks. The shop sources its pieces from "emerging designers" like Onirik and most are handmade. If you have a fashion-forward friend or want to treat yourself to a special piece to elevate your closet, Lettie Gooch is a great place to start.
2128 8th St. NW. Shipping is free and gift cards are available. Shop here.
District of Clothing
Started in 2014, District of Clothing specializes in prints that read "Do not touch the artwork" and "DC Dope" on clothes like hats and hoodies. It also sells printed mugs, stickers, leggings and bike shorts. A gift from this clothing business is a great way to rep your D.C. pride.
Online only, ships in three to five business days. Prices range from $5 to $64. Shop here.
Cinnamon Girl
Cinnamon Girl is a Hawaii-based clothing boutique that specializes in "mommy and me" outfits sets for mothers and their children. It also sells items like beach accessories, printed tote bags, kitchen towels, masks and baby clothes. Faculty and staff who are young parents may want to peek at the shop's offerings.
Ships to continental U.S. for $8, online gift cards are also available. Shop here.
Handmade trinkets and art
Layers By Lex
This Hawaii-based jewelry company specializes in necklaces that can be layered and mix-matched. Necklaces are offered with various chain styles and colored gemstones. You can also peruse a small variety of bracelets and earring if necklaces aren't your thing.
Visit Etsy storefront here.
Thinking Monk
Thinking Monk sells handcrafted board games that are made with wood, intricately carved and colorfully painted. The Kentucky-based business specializes in custom versions of the Catan board game, a group trading and strategy game and accessory pieces.
Visit Etsy storefront here.
Cherry Blossom Creative
Cherry Blossom Creative is a D.C.-based business that sells colorful hand-drawn and painted map prints of all the neighborhoods and wards of D.C. as well as maps for other cities and states, like New Jersey. The business was started by Torie Partridge, a Petworth resident, after she drew a map of her neighborhood that got rave reviews.
716 Monroe St. NE . Visit Etsy storefront here.
xEnoughSaidx
If you have a cannabis-lover in your life, a gift from this small artist would be a personal and useful gift. You can choose from ethereally painted ashtrays and grinders to phone cases with designs that riff off of classic paintings. You can also request a custom product if you have a specific image you want painted on an item.
Visit Etsy storefront here.
Food and specialty items
District Derp
District Derp is an art gallery based in D.C. But here's the twist – the paintings are paired with a cannabis product to adhere to D.C.'s cannabis laws. Whether you have a friend crazy about out-of-the-box art or is a cannabis lover, District Derp is a great small business to stalk up on holiday gifts. Once you select your painting and preferred cannabis products, you can schedule a time to pick up at a neutral public location or for your items to be delivered to you.
Available for pick-up at public location or delivery. Shop here.
Pineapple Town Market
The pandemic has allowed for high school and fellow college students to open small businesses through online platforms. Pineapple Town Market, a cookie and snack company, is college-student owned and operated. It specializes in homemade cookies but also offers an assortment of rice crackers and party mixes. You can purchase gift boxes like the Keiki Dayz gift box ($35), which includes a bag of party snack mix, rice cakes and its "krispie" oat cranberry cookies, and include a note card message to be shipped with the gift box.
Ships to the continental U.S. in 10 to 14 days. Shop here.
Fetching Goodies
This small, women-owned and operated bakery in D.C. has all the sweets you could ask for. It's known for its cookie bars and vegan and gluten-free desserts. You can pick up a load of delicious goodies, wrap a few up to give to friends and family and obviously keep a few for yourself.
Devon Place in Alexandria, Virginia. Treats are sold by the dozen for $38.99. Shop here.
Tea Chest Hawaii
These tea blends not only support your immune system, but they also support other local businesses. Tea Chest Hawaii is dedicated to supporting local farmers in sourcing the ingredients for their tea blends, according to its website. You can shop from hot tea blends like the Mana immunity blend ($6.99 per 20 tea bag pack) or iced tea blends like the Hawaiian vanilla blend ($6.95 per 20 tea bag pack.)
Ships internationally in five to seven business days. Shop here.
Sauce City
Sauce City is a D.C.-based shop that has been producing its own version of the District's famous "mambo sauce" since last year. You can shop its signature mambo sauce or purchase subscription packages where you'll be sent sauces, "sauce koozies" and other spicy gifts on a two- or four-month basis. If you've got a friend or family member that can't get enough heat, this is the place to secure their gift.
Online only. Shop here.
Made In DC
Are you missing D.C.? Support small business by purchasing a Made in DC gift box, which comes in several themes, for yourself or a friend. There are 30 gift boxes to choose from depending on what sorts of items you're looking for. For example, the happy Hanukkah gift box ($55) comes packed with Capitol Candy Jar chocolate coins, a handmade dreidel, a Marcella Kriebel "Happy Challah Days" card, white chocolate popcorn and caramel apple spread.
Visit the website to shop and for locations of storefronts.
This article appeared in the December 7, 2020 issue of the Hatchet.
Published at Mon, 07 Dec 2020 04:37:14 +0000