Community transmission linked to numerous COVID-19 exposures in schools, says B.C.'s top doctor – News 1130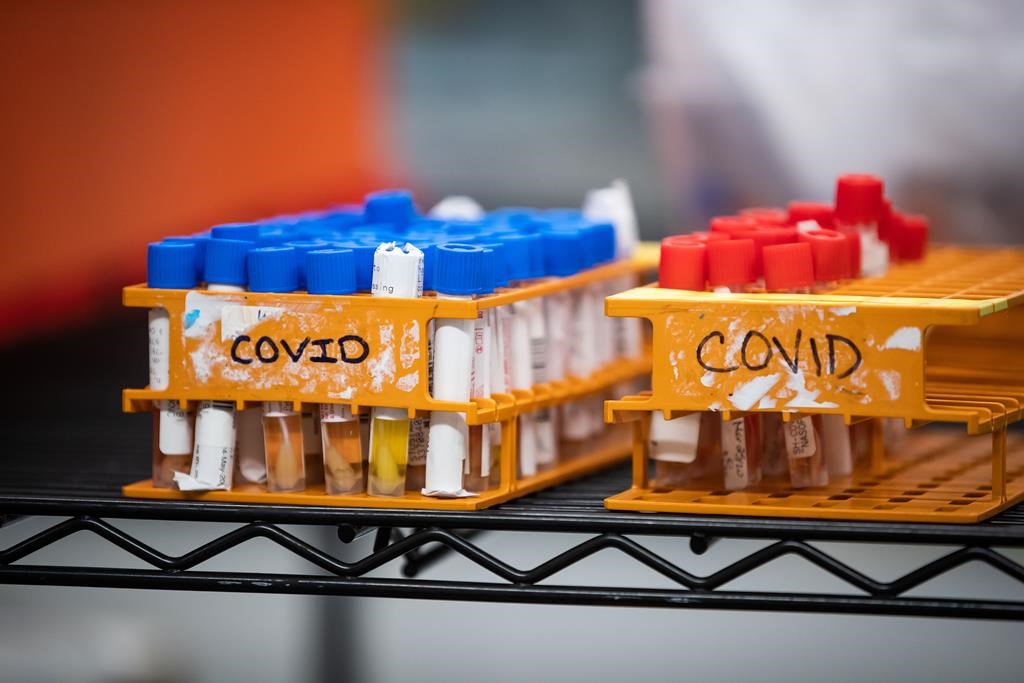 VANCOUVER (NEWS 1130) – Unauthorized social gatherings are responsible for four out of every 10 cases of COVID-19 in B.C. and a surge in exposures linked to schools, according to the province's top doctor.
Provincial Health Officer Dr. Bonnie Henry said during the COVID-19 briefing that the rate of community transmission needs to come down after she reported another 26 people have lost their lives to the virus.
"We need to hold each other accountable right now for stopping the spread because that's what's going to get us into the spring where we have enough vaccine to protect people, and what we're seeing in schools right now reflects the transmissions we're seeing in our families and our communities," she said Tuesday.
Related Stories:
Since Saturday, 124 new school exposures were listed by the popular BC School COVID Tracker on Facebook.
Re: social gatherings increasing risk of #COVID19 spreading in schools, she says "we all need to hold each other to account" and "we in public health can't be everywhere."
She mentions ONE game night led to numerous cases recorded in recent days. #bcpoli #bced @NEWS1130

— Marcella Bernardo (@Bernardo1130) February 16, 2021
While she insists social gatherings, which are banned under provincial health orders, should not be happening, Henry said 50 people recently attended a game night somewhere in the Fraser Health region. That area has nearly 900 new cases of COVID-19.
"We in Public Health can not be everywhere. We can't be in every pub or restaurant or business all at the same time," she said.
"Fifteen people from that event, which is against orders, became infected and spread to several workplaces, to schools and to a child care centre."
With 60 cases of COVID-19 variants confirmed in B.C., Henry adds the risk of community transmission remains high.
#BREAKING 26 lives lost to #COVID19 in #BC since Friday bringing total death toll past 1300 to 1314.

Of 231 patients hospitalized, 74 are in ICU

Two new outbreaks in schools

Variant cases now up to 60

40 UK 19 SA and 1 Nigeria#bcpoli @NEWS1130

— Marcella Bernardo (@Bernardo1130) February 16, 2021
Tuesday was the first COVID-19 update since Friday, and 1,533 new infections were reported over that period.
There are 231 patients in hospital because of COVID-19, with 74 of them being in intensive care.
Since immunizations started, 171,755 doses of COVID-19 vaccine have been given. Of those, 22,914 are second shots.
The state of emergency was extended once again to March 2. It is the longest state of emergency in B.C.'s history and is approaching one year since it was implemented.
-with files from Mike Lloyd and Hana Mae Nassar
Published at Wed, 17 Feb 2021 02:08:35 +0000