Leawo Software Brings in Special Designed 40 Off Coupons for Bluray Ci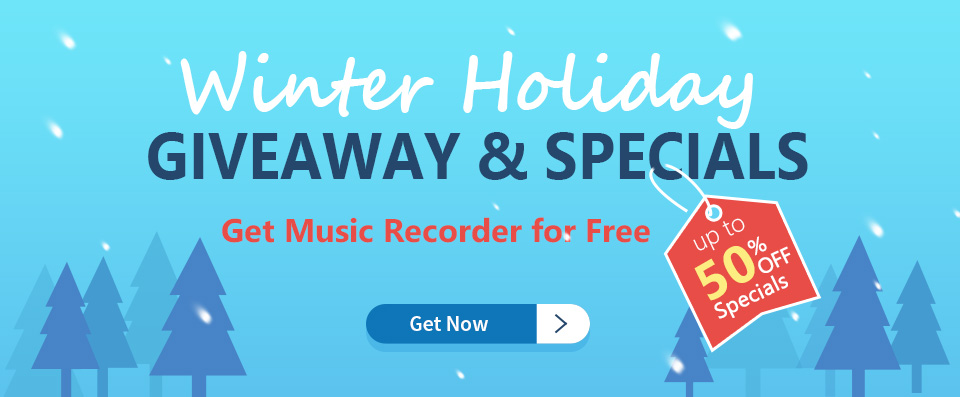 Not long ago, Leawo has unveiled its Winter Holiday Giveaway & Specials activity, providing assorted tools at a concessional price. And this promotion is valid before Feb 5, 2021.
More on The Magazine Plus:
(The Magazine Plus Editorial):- Shenzhen, Guangdong Jan 26, 2021 (Issuewire.com) – Leawo Software is a well-established company that has come up with a wide variety of advanced solutions to deal with multimedia issues perfectly. For instance, most people may encounter the playback error while watching certain Blu-ray/DVD movies that embedded region protection, in this scenario, they might as well try Leawo Free Blu-ray Player, which is literally a region-free media player to play any movie regardless of region restriction. Other than that, another playback error is also annoying to a large extent, which is the Cinavia protection error message, such as the common one – Cinavia Message Code 3. Keeping this under consideration, Leawo Company has released an unrivaled gadget named Blu-ray Cinavia Removal to eliminate the Cinavia Watermark fleetly. For those who are prone to acquire this tool at a bargain price, they just can't miss the latest activity held by Leawo Company – 2020 – 2021 Winter Giveaway & Specials. During the period of Leawo's Winter Special Deals, everyone can get Blu-ray Cinavia Removal for a termless version with a 40% off discount and save up to $43.98 at once. Furthermore, everyone could grab a tiny yet useful freebie – Music Recorder through this online promotion.
What is Blu-ray Cinavia Protection?
Cinavia is an advanced anti-piracy technology that embeds anti-piracy technology into sound files to generate inaudible sound information. Even after re-encoding or external recording, Cinavia-generated anti-piracy cannot be eliminated. Hence, Leawo Blu-ray Cinavia Removal plays a vital role in the case when people tend to copy or back up the Blu-ray movies with Cinavia protection.
A brief introduction to Blu-ray Cinavia Removal?
Serving as a superb copy tool, Leawo Blu-ray Cinavia Removal is capable of removing Cinavia, AACS, BD+, and MKB protection, also it can 1:1 copy movies in form of Blu-ray disc, Blu-ray folder, and ISO image file without any loss quality, as well as retaining every element including chapters, titles and audio tracks. After that, the Cinavia-free copy of Blu-ray files can be played on all Cinavia compliant devices. Apart from the said, Leawo Blu-ray Cinavia Removal has its highlight feature, that is, it provides 2 different copy modes: Full Movie and Main Movie, users can select the specific contents of the Blu-ray movie according to their personal needs and preferences.
The access to obtain this product is also ultra-simple, and here are the detailed steps below:
Click on the "Buy Now" button according to your computer type.
Fill in the information on the purchase page.
Check the order for any errors.
Submit the order.
Last but not the least, an exclusive 30% off coupon is delivered by Leawo as well, which is valid for any purchase on Leawo.org. And here is a simple guide on how to use this sitewide coupon:
Copy the coupon code 'LEAWO-30PCT-OFF'
Select the specific item and then go to the purchase page
Activate the coupon code
About Leawo Software: As one of the members of the Shenzhen Software Industry Association (SSIA), Leawo Software is a professional multimedia software developer that focuses on media dissemination and utility software based in Shenzhen, China, and founded in 2007. In the last decade, Leawo invested the time to develop a wide range of software, including Video series, Blu-ray series, Utility tools, and DVD series.
Visit https://www.leawo.org/ for more details.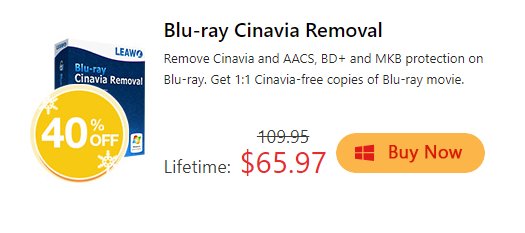 Published at Wed, 27 Jan 2021 04:50:07 +0000