Care home worker thought cancer misdiagnosis was a 'cruel joke'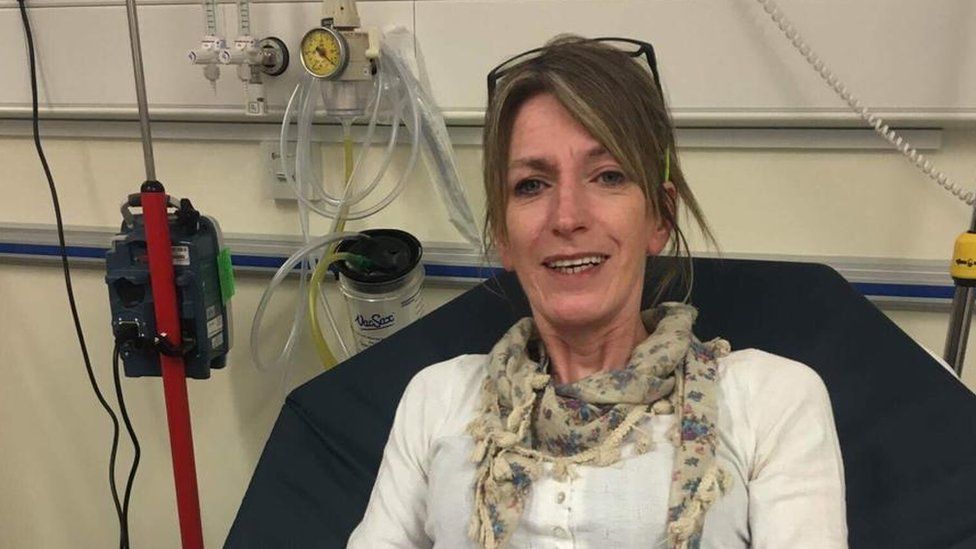 A care home worker who was wrongly diagnosed with cancer said she thought it was a "cruel joke" when she was told doctors had made a mistake and she did not have cancer at all.
Mum-of-four Janice Johnston said her "world crumbled" when she learned she had a rare form of blood cancer at Kent and Canterbury Hospital in 2017.
She had 18 months of oral chemotherapy treatment, during which she experienced weight loss, nausea and bone pain, and had to give up her job as an auxiliary nurse.
When the treatment did not appear to be working, she says, medics upped the dosage.
In 2018, she sought alternative treatment at Guy's Hospital in London. It was there a specialist told her she did not have cancer at all but a different condition.
Mrs Johnston was awarded £75,950 in damages after East Kent Hospitals University NHS Foundation Trust admitted liability. Staff at the hospital had failed to do the necessary ultrasound scan and bone marrow biopsy before diagnosing her.
Hospital payout for woman's false cancer diagnosis

Key NHS services 'in crisis' after Covid surge
Mrs Johnston, 53, said: "The cancer diagnosis was an absolute shock. They said my life span would be shortened.
"I was at high risk of a fatal stroke or heart attack and I could drop down at any minute. It was heartbreaking and devastating.
"It didn't sink in until I saw the haematologist. I was in a room with people having serious chemotherapy who looked incredibly ill. I thought: 'I'm like them'."
'Wiped out'
Mrs Johnston says doctors told her she would need chemotherapy for life.
The side-effects led to her feeling "wiped out", her hair thinning, her teeth becoming loose and her gums receding.
She says occupational health told her that her immune system was jeopardised and she could pick up infections easily. That meant she was forced to resign from her job.
"Giving up work was horrible," Mrs Johnston says.
She was also worried she would not get to see some of her daughters get married or her grandchildren grow up.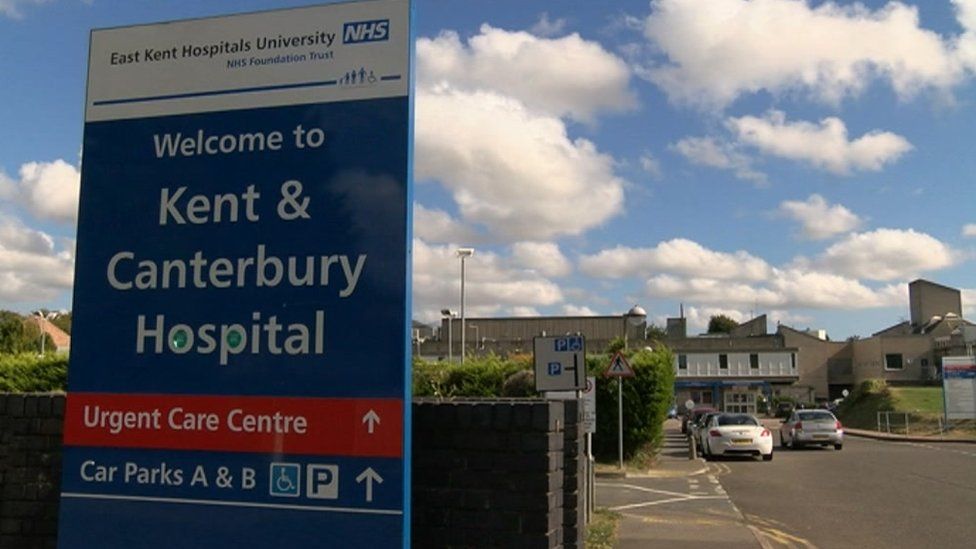 After searching on the internet to find out more about the blood cancer she was told she had – Polycythaemia vera (PV) – she learned that Guy's Hospital offered a different type of chemotherapy and asked her consultant for an appointment there.
Mrs Johnston recalls: "The specialist at Guy's looked over my blood counts and said: 'I don't think you have blood cancer'."
The doctor told Mrs Johnston she had a different condition called secondary PV which is not cancer.
"She asked if I'd had a bone marrow test and scan of the spleen to confirm the diagnosis – I hadn't had either. My husband thought it was fantastic but I was angry.
"I thought it was a cruel joke on me. It didn't sink in. My husband couldn't understand why I wasn't jumping for joy – but it had taken my life."
One of the hardest things to cope with for Mrs Johnston was thinking she had been a "fraud".
'I still get flashbacks'
"I'd been doing some fundraising to try and have something positive to focus on. Cancer Research UK asked if I'd be guest of honour at a charity run in Margate. I stood on stage in front of 3,000 women saying I had cancer.
"I'm mortified that people will think I made it up. It has made me feel awful and like I have lied to everyone," she said.
Mrs Johnston now has severe anxiety, depression and post-traumatic stress disorder (PTSD).
"I still get flashbacks to it," she says. "It was two years of my life. They took so much away from me."
She says she wants to "raise awareness" about her experience, and for "anyone that does get diagnosed with it, to ask questions and learn as much as they can about it and if they feel any doubt, to get a second opinion".
A spokesperson for East Kent Hospitals said: "A misdiagnosis of this kind is exceptionally rare and we wholeheartedly apologise to Ms Johnston."
Published at Mon, 25 Jan 2021 00:38:55 +0000