Covid: Hospital children's unit moved to free up adult beds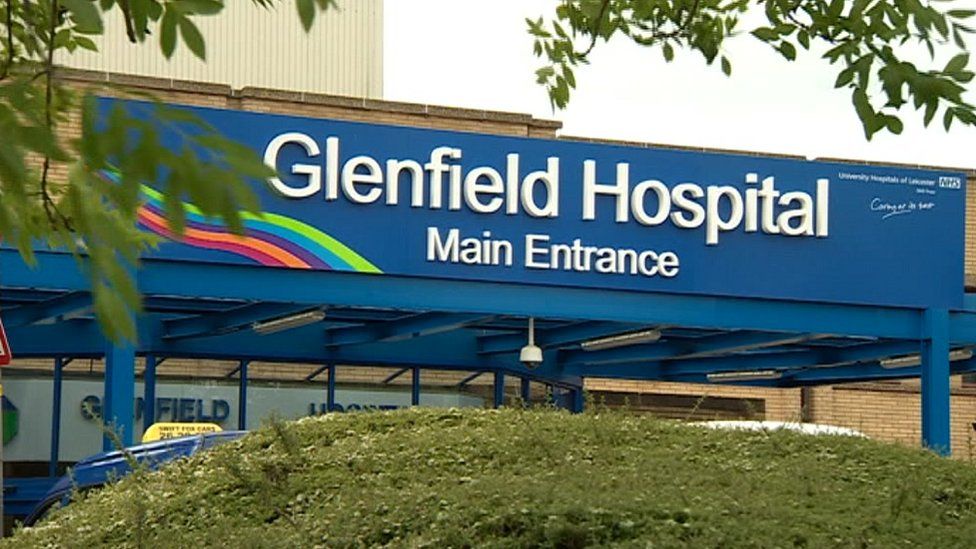 Children with complex medical needs are being moved from a hospital so their beds can be used for Covid patients.
Leicester's Hospitals said the children's intensive care unit at Glenfield Hospital is needed to treat adults seriously ill with the virus as patient numbers continue to rise.
The children are being moved to Birmingham Children's Hospital.
Andrew Furlong, medical director at Leicester's Hospitals, said it had been a "difficult" decision.
A similar move was taken during the first coronavirus peak last year and hospital bosses said they had used lessons learned then to improve the move.
Latest news and stories from the East Midlands
Mr Furlong said: "Unfortunately, we are having to make the difficult decision to temporarily move our paediatric intensive care activity from Glenfield Hospital to Birmingham Children's Hospital.
"The move will help us to create the additional adult intensive care capacity that will be needed in the coming weeks.
"Whilst this is not an easy decision to make, we believe it to be the safest way to care for our paediatric patients given the emerging coronavirus situation."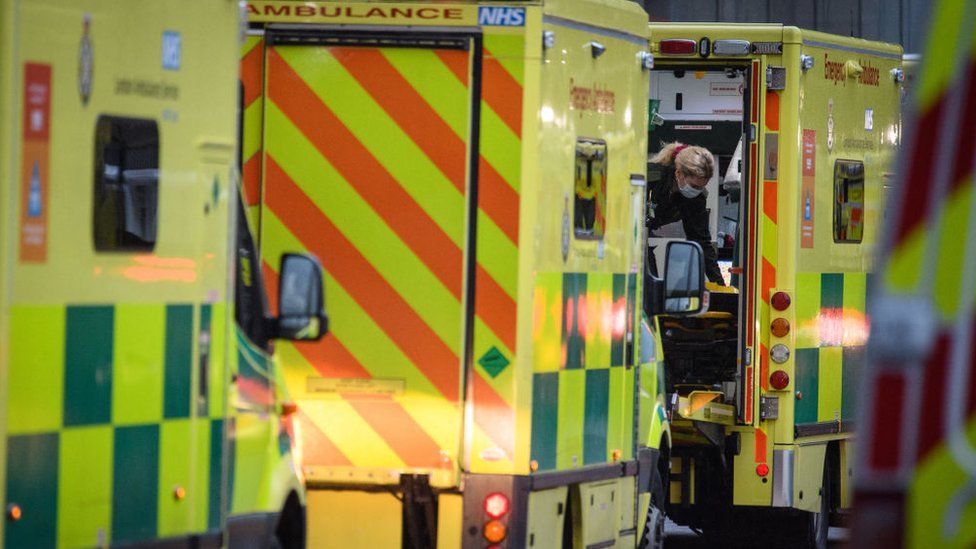 Shirley Barnes, from the Heart Link charity which supports the work of the children's unit, said: "It is not unexpected.
"This is what happened last time and it is what it is, unfortunate but you can see why it is being done."
Latest figures from the Department of Health and Social Care show 365 patients with coronavirus are being treated at Leicester's hospitals, compared to 197 at the beginning of December.
Of these, 34 are being mechanically ventilated.
In December, Leicester's hospitals were put on the highest state of alert in the NHS, called Opel 4.
Opel 4 means pressure on the local health and social care system continues to escalate, leaving organisations unable to deliver comprehensive care.
In June, the city and parts of the county became the first area in the UK to be made subject to a local lockdown.
Leicester had a seven-day infection rate of 531.3 per 100,000 people for the week up to 14 January – higher than the England average of 504.5.


Follow BBC East Midlands on Facebook, Twitter, or Instagram. Send your story ideas to eastmidsnews@bbc.co.uk.
The BBC is not responsible for the content of external sites.
Published at Tue, 19 Jan 2021 14:29:14 +0000