Get your smart home started with a smart plug — here are our favorites
A smart plug lets you turn on devices with your voice, create schedules, monitor your energy usage, and more.
All products featured here are independently selected by our editors and writers.If you buy something through links on our site, Mashable may earn an affiliate commission.
Smart plugs may seem like a cheap party trick, like your attention-seeking friend who shushes the group to yell at Alexa to turn on the lamp. But they're great devices for everyday use, because they're super convenient and can even save energy if used correctly. For example, plugging in an energy-sucking game console and turning off the smart plug when you're not using it can cut back on your energy usage.
If this is your first smart home product, a smart plug is a great gateway device. It connects pieces you already own and love to the internet.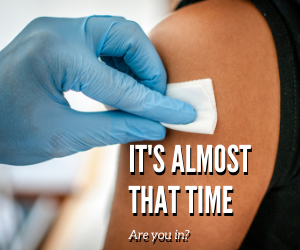 How do smart plugs work?
Smart plugs pair with your WiFi to bring that smart home feel to the electronics you already own. Depending on which one you get, you'll be able to control regular appliances like lamps and fans via a mobile app or compatible voice assistants like Amazon's Alexa. So, your favorite lamp with specialty bulbs can join the ranks with any smart light bulbs you have in your home.
Setting up a smart plug is pretty comparable to setting up any smart home device. You download the compatible app, put the plug in an outlet, and connect it to your wireless network. Brands might differ a bit in their setup, but the mobile app will likely walk you through all the steps.
What can you do with a smart plug?
Like we said, you can plug in your everyday appliances and electronics into a smart plug to gain more convenient control over them. If your coffeemaker doesn't have an automatic start function, it does now with a smart plug. And remember those old timers your parents would plug lamps into when you'd go on vacation to make it look like someone was home? A smart plug can do that — and do it digitally within a mobile app.
You're able to schedule on/off times, manually turn the plug on and off, create groups, and set routines, depending on which smart plug you get.
Where can you use a smart plug?
For the most part, any standard outlet can support a smart plug. You don't have to have any special power source — just plug it right into the wall. There are even smart plugs made especially for outdoor use. So, if you have string lights on your deck or porch, you can schedule an outdoor smart plug to turn them on at the exact time you want to go sit and enjoy some fresh air — and maybe a drink.
Can a smart plug really save energy?
If used efficiently, smart plugs can help you cut back on your energy consumption. Some plugs even have energy monitoring features that learn your habits and suggest routines and practices to reduce your energy usage. That means you can shrink your carbon footprint and shrink your energy bill. Plus, get all the other benefits of having a smart plug.
Is it safe to use smart plugs?
In a word, yes. But always check with the user manual for whatever you're plugging in. Some products, like space heaters, might not be safe to plug in anywhere other than directly into a wall outlet. And, like anything that connects to a wireless network, there is a possibility that hackers could gain access to your smart plugs. In general, though, smart plugs are just as safe as any other smart home device.
Can smart plugs work without internet?
Most smart plugs connect directly to your WiFi. But if you want a workaround, hubs like Z-Wave and Zigbee don't require you to connect your smart plugs to your WiFi network. For the most part, though, assume you'll need an internet connection.
Some smart plugs do have manual power buttons, so you can still turn them on and off if your internet goes out. But any sort of scheduling or app usage requires WiFi.
What should you look for in a smart plug?
Think about which features are most important to you. Do you want to use voice commands? Set schedules? You'll also need to consider the physical size and shape of the smart plugs. Some of them are pretty bulky and cover multiple outlets while only providing one socket. So, if you're the type of person who uses every outlet in your house or apartment, opt for more squat smart plugs or try out a smart power strip. A power strip is like having multiple smart plugs in one convenient package.
You'll of course want to make sure the plug is easy enough to set up as well. What's the point of having a smart device if it makes you feel stupid while trying to get it up and running?
Easy to use • Small design only covers one outlet
Only compatible with Alexa • Pricey for just one plug
The Bottom Line
It's a natural move for Amazon fans.
Amazon Smart Plug
Amazon's smart plug pairs with Alexa to automate your home.
Hub required:


No

Works with:


Amazon Alexa

Energy monitoring:


No
If you already have other Amazon smart home devices, the Amazon smart plug will easily fit into your lineup. It of course integrates seamlessly with Alexa voice commands, but if you use a different smart assistant like Google Assistant, this isn't the plug for you. Setup is easy and the Alexa app will walk you through step by step.
Adjustable plug • Energy monitoring • Works with Amazon Alexa and Google Assistant
A bit pricey • Android users reported issues with the app
The Bottom Line
The Currant smart plug goes beyond standard functions to help reduce your energy waste.
Currant Wifi Smart Outlet
Manage your energy consumption with this monitoring smart plug.
Hub required:


No

Works with:


Amazon Alexa, Google Assistant

Energy monitoring:


Yes
This brick will take up your entire wall outlet, but that's OK because it features two outlets on the side, and you can rotate the orientation to fit your home's layout. Within the app, you can do the standard stuff like set schedules, but you're also able to monitor your energy consumption. After getting a sense of your habits, the app recommends automation patterns for you to conserve energy.
Moderate price • Great app • Comes from a large line of smart plugs • Grouping with other Kasa smart home devices
No energy monitoring • Some users had issues with setup
The Bottom Line
This TP-Link Kasa smart plug comes from a reliable brand with a great product lineup.
TP-Link Kasa
At an affordable price, this plug doesn't skimp out on important features.
Hub required:


No

Works with:


Amazon Alexa, Google Assistant, Microsoft Cortana, IFTTT

Energy monitoring:


No
TP-Link is one of our favorite smart home brands, and its pricing makes smart home gadgets super accessible. There are quite a few TP-Link Kasa smart plugs in the lineup, but this is the most basic and straightforward — perfect for beginners. It takes up only one outlet spot and the app has away mode, grouping, scheduling, and more.
Inexpensive • Good features
Somewhat bulky design • Privacy policy poses some security issues
The Bottom Line
A cheap price tag might come with some privacy issues, but if you don't mind, this is an otherwise decent smart plug.
Gosund WiFi Outlet
This low-end smart plug is still pretty good.
Hub required:


No

Works with:


Amazon Alexa, Google Assistant, IFTTT

Energy monitoring:


No
If you aren't quite sold on the smart plug trend, this inexpensive one from Gosund is a great trial smart plug. It works with appliances that use less than 1200 watts, and the app is easy to use. The round shape takes up a bit more space on the wall panel, but doesn't completely block the second outlet if you have something small to plug in.
Six individually controlled outlets • USB ports for charging devices • Surge protector • Energy monitoring
Pricey • USB ports are not controlled by the app • Some users experienced random reboots
The Bottom Line
Manage up to six devices at once and monitor how much energy they use.
Kasa HS300 smart power strip
Control multiple devices at once with this smart power strip.
Hub required:


No

Works with:


Amazon Alexa, Google Assistant, IFTTT, Nest, Microsoft Cortana

Energy monitoring:


Yes
This is the mother lode of smart plugs. TP-Link Kasa's smart power strip has six individually controlled outlets, plus three USB ports. It also features a surge protector and energy monitoring, to keep your devices safe and to help you manage your energy usage. This is a useful investment if you have multiple devices or appliances centralized to one location. There's also a cheaper version that sports three outlets and two USB ports.
Compatible with most devices • Inexpensive
No manual switch • Bulky • Requires hub
The Bottom Line
IKEA's smart plug is simple and affordable, but it does require an external hub.
IKEA Trådfri Wireless Control Outlet
IKEA produces a smart plug compatible with most devices.
Hub required:


Yes

Works with:


Amazon Alexa, Google Assistant, Apple HomeKit, Microsoft Cortana, IFTTT

Energy monitoring:


No
IKEA's Trådfri smart outlet is compatible with a good amount of smart assistants and third party devices, but that comes with a price — you'll need the $35 Trådfri gateway to use the plug. In addition to Amazon Echo and Google Home, this plug also works with Apple HomeKit. The smart plug is pretty bulky, but it doesn't interfere with the outlet above or below it.
Published at Tue, 03 Mar 2020 16:43:55 +0000