Jill Cataldo: Coupons for 'any' item confound readers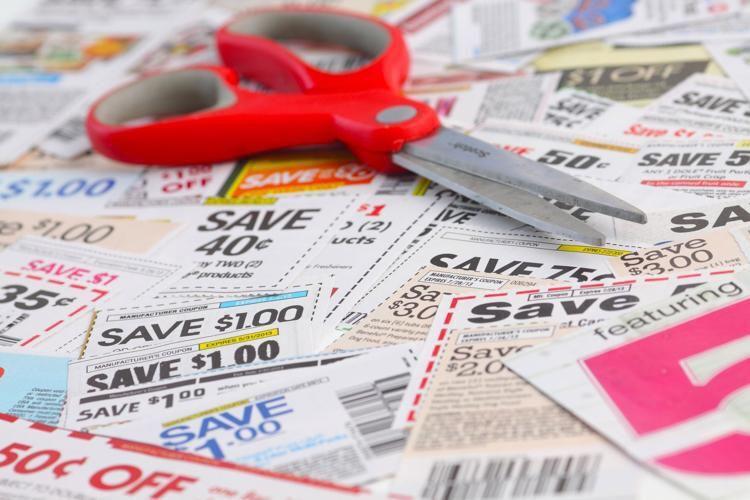 DEAR JILL: My local supermarket sent a coupon mailer to me, and inside was a coupon for a free tube of toothpaste from a name brand. The coupon was interesting because it did not specify a size or variety, only that it was good on "any" toothpaste of this brand.
So I picked out a fancy one with extra whitening properties and whatnot. This tube of toothpaste was $5.49, which I would never have ordinarily paid for any toothpaste. When I got to the register, the coupon beeped and did not scan. The cashier looked at the toothpaste, looked at the coupon, and said that because the coupon did not say exactly what kind of this brand of toothpaste it was for, she overrode the register and applied it.
Did I do anything wrong, or was this the right thing to do? What would you have done? — Shae C.
The word "any" certainly presents a lot of possibilities to a coupon shopper. Coupons for any size, any flavor or any variety of a product open up many purchasing options. That said, when a coupon states that it is valid on any kind of a product, there are occasionally times when the company creating the coupon does not make it valid on all varieties of a product, even when the coupon states "any."
Without getting into all of the specifics, the bar code on a coupon is coded to include the details of the product it's intended for. When the coupon is scanned at the register, the register validates that a qualifying item has been purchased, and then the coupon's discount is applied.
If a coupon is scanned and the register cannot locate a qualifying item to match the coupon, the register will reject this offer. This is what happened to my reader when she purchased the toothpaste in the above example. The register did not see that the shopper had purchased the "correct" variety of toothpaste, so the register rejected it.
That said, it sounds like the cashier did the right thing. Consumers have no easy way of ascertaining what the bar code on a coupon is coded to work on simply by looking at the code itself. We must rely on the wording on the coupon, and in this case, I agree that "any toothpaste" is just that — any — even if the toothpaste is a premium variety.
DEAR JILL: Most coupons say they are not valid on trial- or travel-sized products. However, I had a coupon for hair spray that said it was valid on "any" of this brand's hair products. I found a small travel-sized can for 99 cents, and the coupon scanned just fine at checkout. This was correct to do, right? — Allie T.
Absolutely! If a coupon doesn't exclude a specific size or variety, any item from that brand's hair products was fair game. As you pointed out, it's rare to find coupons for personal care items that do not exclude the small trial sizes, but whenever one shows up, I do the same thing — head over to the travel aisle and pick up a small freebie or inexpensive item to try.
Even when a coupon does exclude the trial or travel size, you can often find a good deal by purchasing a smaller-sized item in their product line. My supermarket recently put 9-ounce boxes of cereal on sale for 99 cents. Granted, these are not the largest cereal sizes, but paired with $1-off-2 coupons, they were a bargain at 49 cents each! A coupon can often take a bigger "bite" out of the price of the smaller item. Had I used the same coupon on a 14-ounce box of cereal for $2.99, I would have paid $2.49 per box, or about 18 cents an ounce. The smaller boxes worked out to just 5 cents per ounce!
At that price, I picked some up for my children, as well as some to donate to our local food pantry — especially this year, it's a cause I'm always happy to support.
Published at Thu, 07 Jan 2021 05:00:00 +0000