Dunkin' Offers Coffee Coupons For Arlington Blood Donors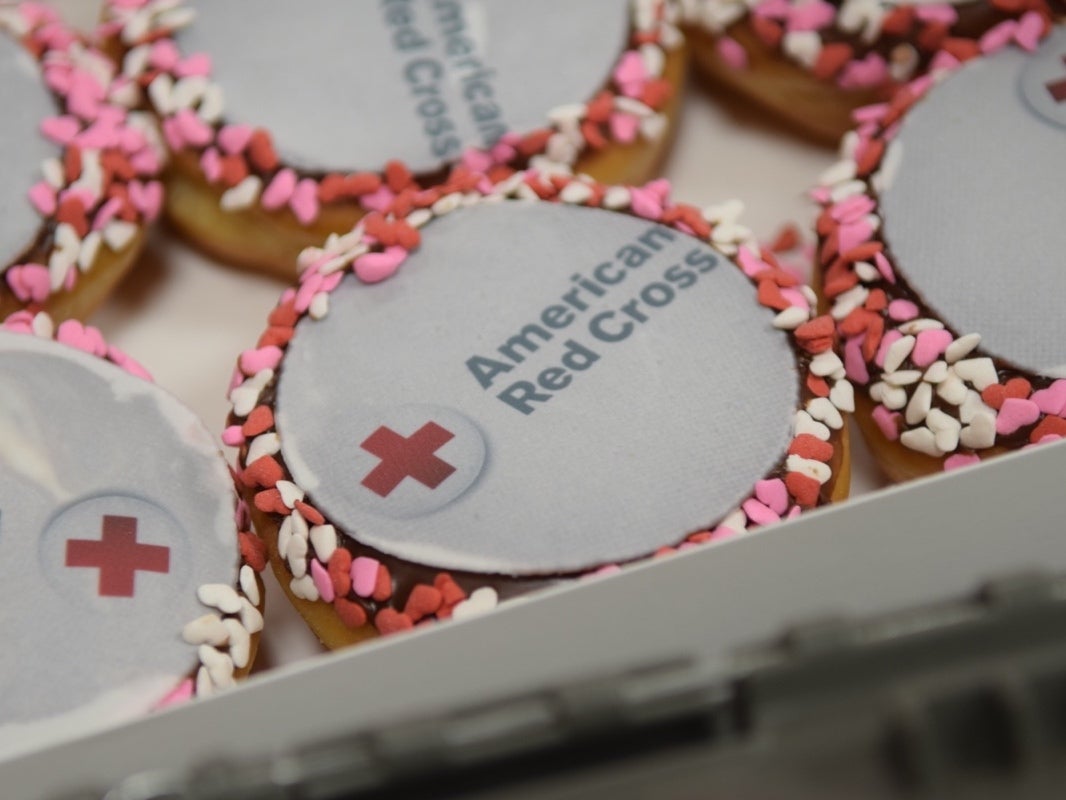 ARLINGTON, VA — Dunkin' of Washington, D.C. has come up with a sweet deal to encourage people to donate blood and platelets during National Blood Donor Month. The company is partnering with the American Red Cross National Capital & Greater Chesapeake Region to provide 10,000 coupons redeemable for 1 pound of Dunkin' packaged ground coffee for all donors in the region.
"During these challenging times, Dunkin' and our local franchisees want to do all we can to support those who are giving back to our community," said Colleen Krygiel, field marketing manager of Dunkin', in a release. "We are excited to once again team up with the American Red Cross and hope that by providing donors with a free pound of Dunkin' coffee, we can help encourage our community to stop by a donation center and roll up a sleeve to help save lives."
To schedule an appointment to donate blood visit RedCrossBlood.org, call 1-800-RED CROSS (1-800-733-2767) or enable the Blood Donor Skill on any Alexa Echo device. Donors can also download the free Red Cross Blood Donor App.
As part of National Blood Donor Month, the American Red Cross is hosting a number of blood drives around Arlington in January. You can also check for appointment times at donor centers or check the upcoming Red Cross blood drives.
YMCA Arlington, 33400 N. 13th St., Arlington, VA 22201: Jan. 29, 9 a.m.-2 p.m.
Walter Reed Community Center, 2909 16th St. S, Arlington, VA 22204: Jan. 19, 11 a.m.-4 p.m.
Fairlington Community Center, 3308 S Stafford St., Arlington, VA 22206: Jan. 22, 10 a.m.-3 p.m.
Published at Wed, 06 Jan 2021 13:47:43 +0000