More than 790K Moderna COVID-19 vaccines coming to BC by March – PrinceGeorgeMatters.com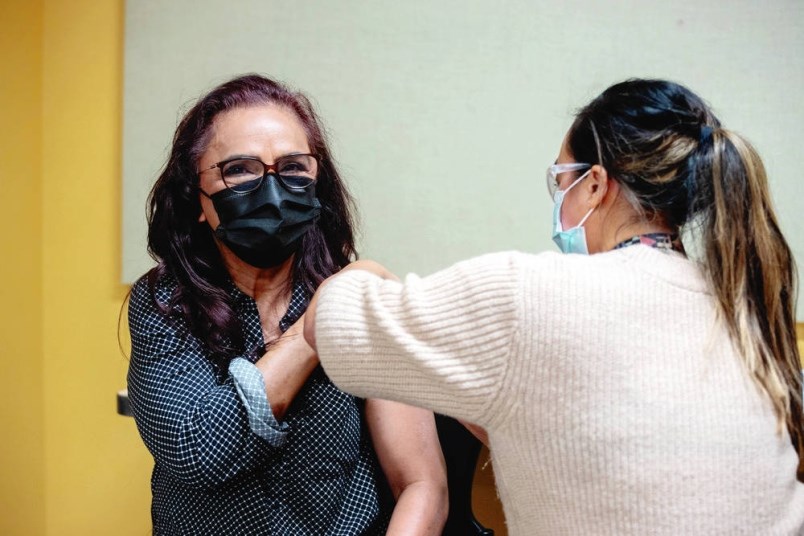 The province expects to receive 792,000 doses of COVID-19 vaccine by March to vaccinate long-term care home staff, residents and essential visitors.
Provincial health officer Dr. Bonnie Henry said B.C. will receive 542,000 doses of the Pfizer vaccine and about 250,000 doses of Moderna, approved by Health Canada on Wednesday. Two doses are required for immunity. Henry said the second dose will be given up to 35 days after the first.
The province announced Wednesday that another 518 people have tested positive for COVID-19, including nine in the Island Health region.
The priority list for vaccinations from December through February includes two doses for about 150,000 people:
About 70,000 residents and staff of long-term care
About 13,000 residents and staff of assisted-living residences
About 2,000 individuals in hospital or in the community who have been assessed and are awaiting a long-term care placement
About 8,000 essential visitors in long-term care and assisted living
About 30,000 health-care workers providing front-line care in intensive-care units, medical/surgical units and emergency departments, and paramedics
About 25,000 individuals in remote/isolated First Nation communities
The vaccination schedule for February through March includes the first dose for about 400,000 people:
About 260,000 community-based seniors 80 and older (65 years and older for Indigenous seniors and elders)
Up to about 40,000 people experiencing homelessness and/or using shelters, in provincial correctional facilities, in group homes (adults) and in mental-health residential care (adults)
About 60,000 long-term home-support recipients and staff
About 20,000 hospital staff, community general practice physicians and medical specialists
About 25,000 people in First Nation communities
There are now 9,137 active cases of COVID-19 in the province, including 348 in hospital, 80 of whom are in intensive care.
There were 19 more deaths reported Wednesday, for a total of 796.
Published at Thu, 24 Dec 2020 16:35:00 +0000