Bitcoin hits all-time high rising above $20,000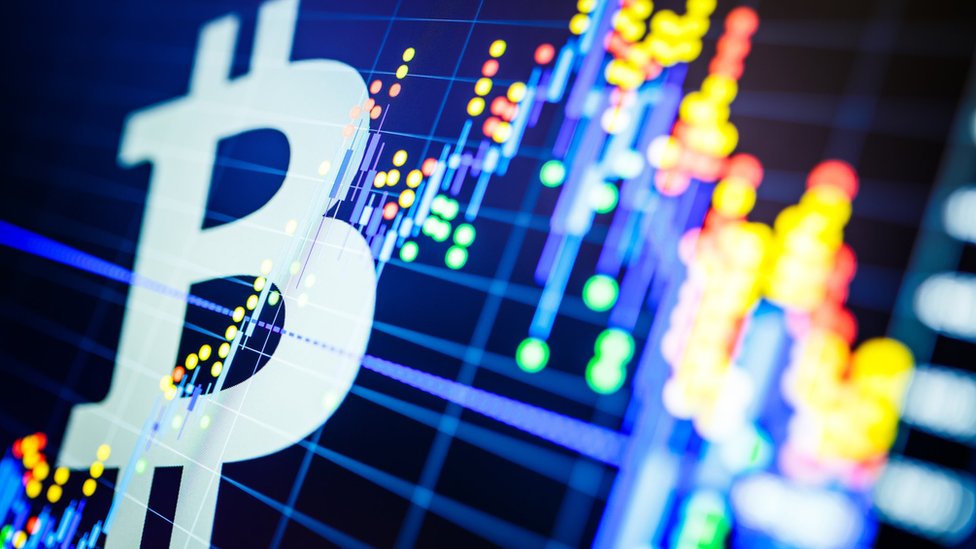 Bitcoin has hit a new all-time high breaking through $20,000 (£14,800).
The volatile virtual currency has gained more than 170% this year amid stock market turmoil.
On Wednesday Bitcoin jumped 4.5% to as much as $20,440 buoyed by demand from large investors keen on its potential for quick profits.
There are also expectations that it may gain more widespread traction as a payment method from the likes of Starbucks and Microsoft.
But it has been a bumpy ride for investors, with the cryptocurrency passing $19,000 in November before dropping sharply.
Bitcoin peaks at new high close to $20,000

Covid worries help Bitcoin to three-year high
$1bn Bitcoin haul seized by US government
A previously rally in 2017 saw it come close to breaking through the $20,000 level. But it has also hit extreme lows and has fallen below $3,300 previously.
'Very nervous'
Bitcoin is widely traded much like real currencies such as the pound and the US dollar. But it also has growing support as a form of payment with PayPal among the most recent adopters of digital currencies.
However, Bank of England Governor Andrew Bailey has cautioned over its use as a means of payment.
"I have to be honest, it is hard to see that Bitcoin has what we tend to call intrinsic value," Mr Bailey said in October. "It may have extrinsic value in the sense that people want it."
He said he was "very nervous" about people using Bitcoin for payments pointing out that investors should realise its price is extremely volatile.


How Bitcoin works
Rollercoaster ride
While the price of Bitcoin has seen a massive increase this year, it has seen many peaks and troughs since it was created in 2009.
Speaking on the BBC's Asia Business Report, Yana Afanasieva, founder of consultancy firm Competitive Compliance, said to expect more "ups and downs" in the coming months.
When asked about a potential crash she said: "That's the nature of cryptocurrencies as there are some players who could try and manipulate it and there is no government or international body that would try to somehow preserve the price."
Lucas Huang at currency exchange platform Tokenlon said it was "surprising" that Bitcoin had hit an all-time high, saying it "may be a sign that institutional buyers have a bigger play in this bull run".
Published at Thu, 17 Dec 2020 03:37:28 +0000