Pregnant women allowed support of partners during birth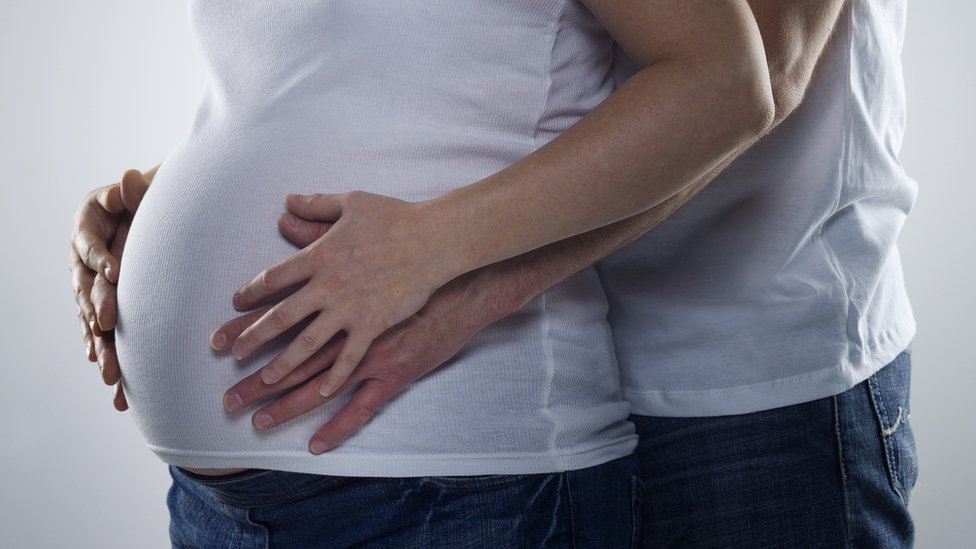 Pregnant women should be allowed to have one person alongside them during scans, appointments, labour and birth, under new NHS guidance sent to trusts in England.
The chosen person should be regarded as "an integral part of both the woman and baby's care" – not just a visitor.
Previously, individual hospitals could draw up their own rules on partners being present.
This meant many women were left to give birth alone.
The guidance says pregnant women "value the support from a partner, relative, friend or other person through pregnancy and childbirth, as it facilitates emotional wellbeing".
Women should therefore have access to support "at all times during their maternity journey".
And trusts should make it easy for this to happen, while keeping the risk of coronavirus transmission within NHS maternity services as low as possible.
Pregnant women should chose their support person, who does not need to be the co-parent or baby's father.
Hospital trusts are being asked to reduce the risks of virus spread by:
making changes to the space used to provide maternity care, to allow social distancing
using rapid tests on women and their support person before they attend appointments
The guidance says support people who test negative should be treated as part of the team supporting the woman.


SOCIAL DISTANCING: Can I give my friends a hug?
SUPPORT BUBBLES: What are they and who can be in yours?
TESTING: How do I get a virus test?
THE R NUMBER: What it means and why it matters
TEST AND TRACE: How does it work?


Published at Wed, 16 Dec 2020 09:52:07 +0000