GrabOn is helping small businesses drive sales & gain customer trust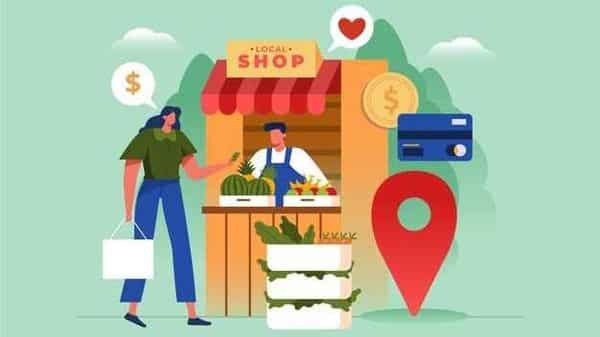 But is it? On the internet, big fish, armed with spectacular marketing budgets, wait to eat the little fish. Not having adequate resources to post regular ads or hire an agency, small businesses struggle with invisibility and an empty e-store. In these times, they are getting help from a coupon company, GrabOn, to stay afloat.
From the parent company InspireLabs Solutions Pvt Ltd., GrabOn was founded in 2013, and provides coupons to online shoppers. These coupons help the shopper save money every time they shop online. Even for Hindustan Times and Livemint digital subscriptions, there are coupons on GrabOn's platform that our users have been using for quite a while now. At the same time, Hindustan Times has been able to tap into new audience with the help of GrabOn.
How does GrabOn help small businesses?
Over the last 7 years, GrabOn has onboarded more than 1900 brands as merchant partners. By offering coupons of these brands, promoting them, and by involving them in its contests, rewards, and giveaways, GrabOn brings a sea of fresh eyes towards the brands.
How does a brand benefit from GrabOn?
When a brand comes in arrangement with GrabOn, GrabOn promotes it through various mediums and generates traffic for the brand. Piggybacking on GrabOn's well-established market trust, small brands get both exposure and reliability. But mainly, they get sales.
So, what does GrabOn get in return? GrabOn gets a commission for sending leads to the brand's website. From this commission, it passes on a large portion to its customers in the form of discounts and coupons.
In other words, the company runs a three-way model, where it helps customers to save and businesses to thrive, while growing its own revenue. Here is how it benefits the brand:
Larger audience
As a part of GrabOn's regular campaigns and contests, partner brands get promoted through GrabOn's social media channels, emailers, and website, which help them attract traction.
Increased brand trust & loyalty
GrabOn carries out promotional campaigns around the year, which not only improve brand recall, but also help boost overall reliability and consumer trust of the brand.
Better sales
GrabOn drives sales for the brand by redirecting customers to their website with an intent to buy. These leads are redirected from GrabOn's coupon page, and have a high rate of conversion.
More affordable solutions
As one of the leading Affiliate Marketing sites in India, GrabOn helps emerging businesses make sales and boost growth without having to shell out a lot of money for marketing. Compared to traditional ways of marketing, affiliate marketing is much more affordable, transparent, and easily trackable. The best part is that brands only pay for the sales, and not for the marketing services.
How do customers benefit from GrabOn?
GrabOn features exclusive discounts and coupons from 1900+ Indian and international brands. These include referral discounts, first-user discounts, flat offers, free shipping benefits, and much more.
There's more though. Apart from letting you save, GrabOn also helps you make an informed purchase decision through its blogs. In the 'Indulge' page, you can find the Top 10 of any product under the sun!
Conclusion
As India's e-commerce continues to blow up, SME's find themselves in a similar competitive space online as well as offline. During this wave, companies like GrabOn are helping them carve out a space for themselves in the currently big-brands-dominated e-commerce stream.
Published at Wed, 16 Dec 2020 08:51:53 +0000