High death rate 'may be starting to fall'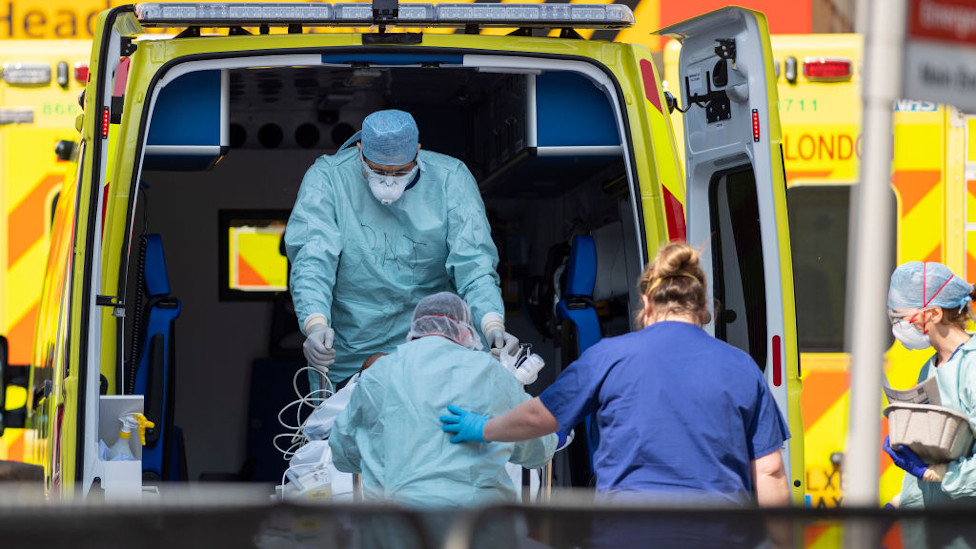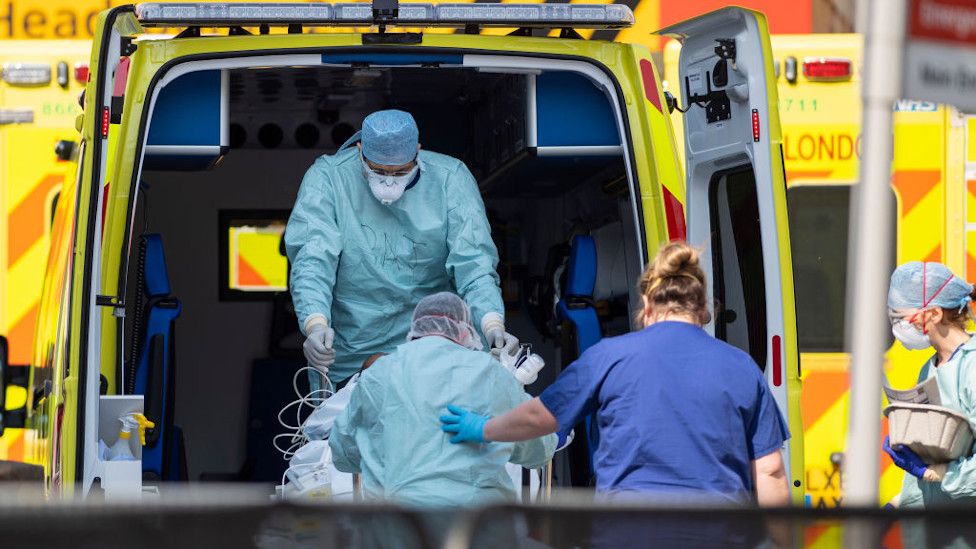 The higher numbers of deaths seen in the UK recent weeks may be starting to fall, figures suggest.
In the week ending 4 December there were 13,956 deaths – 15% above the five-year average.
But that is down on the previous week when deaths were 20% higher.
Just over 3,100 of the deaths involved Covid – down by 200 on the week before. It brings the total excess deaths seen since the pandemic started close to 80,000.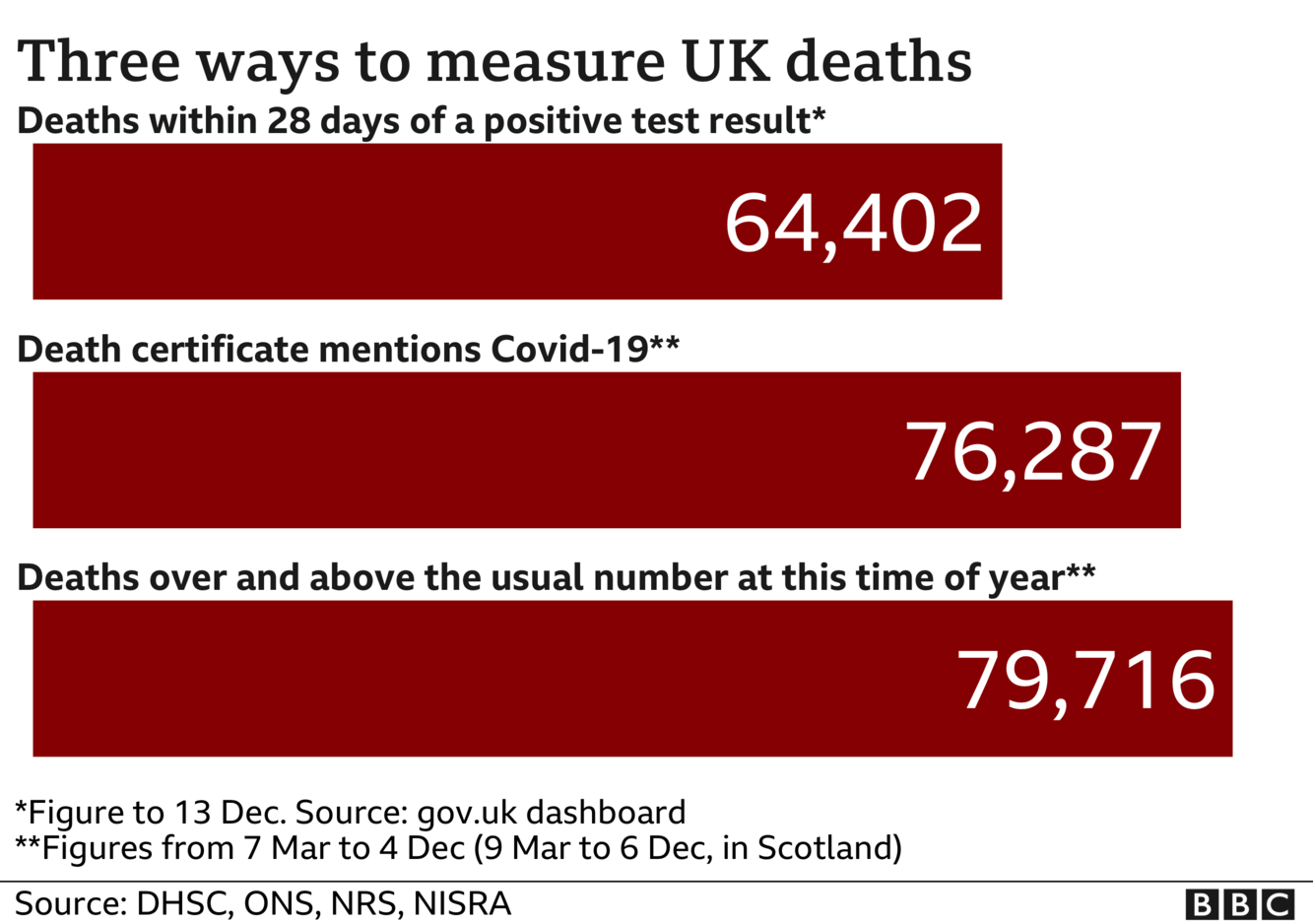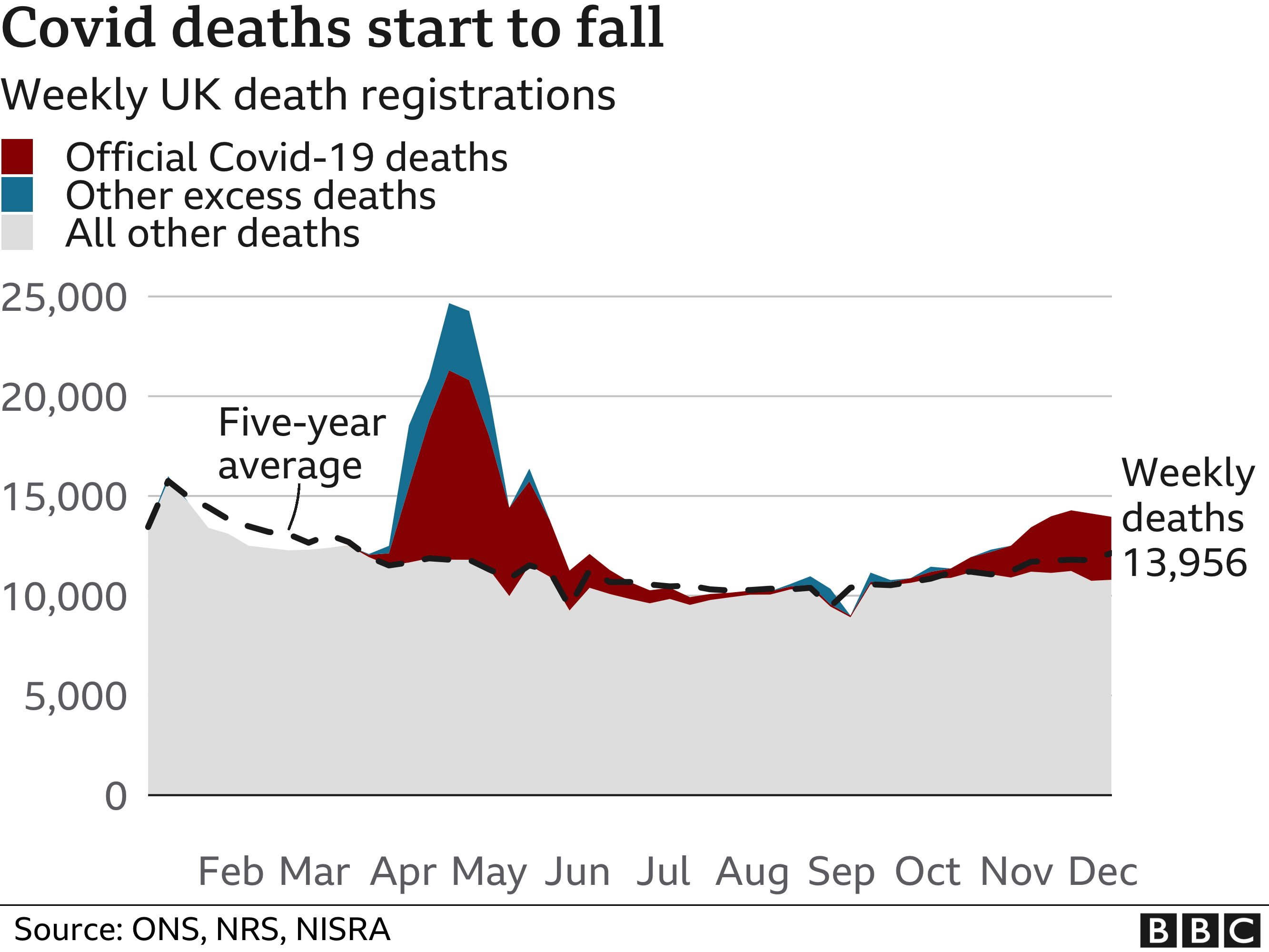 These are a measure of all deaths above what would normally be expected.
It is a different way of measuring the death toll from the pandemic from the daily figures, which look at the numbers of people dying 28 days after a positive Covid test.
People dying from Covid in this period are likely to have caught the infection in the first half of November after cases peaked.
Since then cases continued to drop, before starting to climb again over the last week or so, particularly in the south east, which prompted the government to move London and some surrounding areas into tier three.
That suggests the next few weeks could see Covid deaths going down and then up again in the coming weeks.
Published at Tue, 15 Dec 2020 10:26:26 +0000