First COVID-19 vaccinations administered in Canada, kicking off massive campaign – insauga.com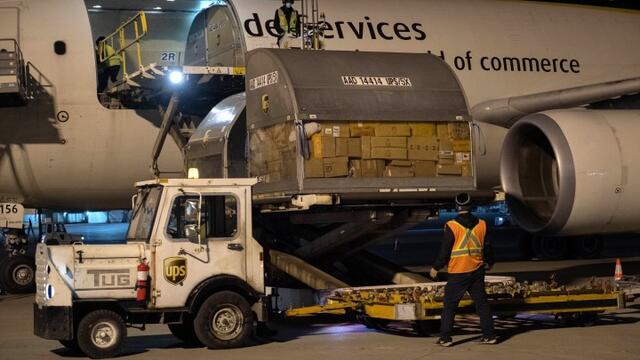 TORONTO — A long-term care resident in Quebec and a nursing home worker in Ontario received Canada's first COVID-19 vaccinations on Monday, kicking off the largest immunization campaign in the country's history.
The shots from drug company Pfizer were administered in Quebec City and Toronto within roughly half an hour of each other, creating some confusion about which of the two hard-hit provinces could lay claim to being the first in the country to hand out doses.
Canadians watched as Anita Quidangen, a personal support worker, received her shot in Toronto on live television around noon eastern time. Moments later, Ontario's premier proclaimed her as "the first person in Ontario and Canada" to receive the vaccine.
Quidangen, who has worked at the Rekai Centre nursing home in the city for years, said she was excited to get the shot from staff at the University Health Network.
"It's an honour, thank you very much," she said. "I'll continue to do my job as a PSW"
Shortly after, however, Quebec announced that a long-term care resident in that province's capital had been injected with the vaccine at 11:25 ET, making her the first in Canada to get immunized.
Deputy premier Genevieve Guilbault described 89-year-old Gisele Levesque as "not only the first Quebecer but the first Canadian" to receive the vaccine.
Leaders in both provinces said the rollout of the shots marked a historic day.
"What we witnessed today is a massive step forward in the fight against this deadly virus," said Ontario Premier Doug Ford.
"Make no mistake there is a long road ahead of us, but what this represents is hope and proof that this pandemic will come to an end."
Quebec Health Minister Christian Dube said it was "a very, very big day" for the province.
Levesque's nieces said in a statement Sunday their aunt was calm and direct about being number 1 on the list. Levesque said, "I was chosen, of course," her nieces recalled.
Quebec officials said they would be vaccinating residents and staff at Levesque's long-term care home, and at the Maimonides Geriatric Centre in Montreal after receiving a shipment of the vaccine Sunday night. The remaining doses will go to other health-care workers.
Gloria Lallouz, a resident of the Montreal geriatric centre, said she felt "fabulous" after receiving the vaccine in that city.
"It's my life," Lallouz said. "We're not going to be able to live properly until everybody gets a vaccination."
In Ontario, four other long-term care workers were vaccinated after Quidangen.
Derek Thompson, another personal support worker who received the vaccine in Toronto, said it felt just like getting flu shot.
"What happens next? We continue on, we continue the fight," he said. "It's an honour, there was a lot of people they could have picked, but we were the ones they picked."
Ontario initially planned to roll out its first shots on Tuesday but moved up the timeline after receiving 6,000 doses of Pfizer's COVID-19 vaccine on Sunday.
The government plans to give them to approximately 2,500 health-care workers.
Half the shots will be administered this week and the other half will be held back to give the same workers a required second dose 21 days later.
Kevin Smith, president of the University Health Network, which administered the Toronto vaccines, said the shots mark a victory for science.
"Today, really, we turned the corner," Smith said. "I like to say this is the shot that will be heard around the world."
Ontario has said health-care workers, long-term care residents, and their caregivers will be among the first to receive the vaccine.
Adults in Indigenous communities, residents of retirement homes, and recipients of chronic home health-care will also be priority groups.
The province said it will also be prioritizing the distribution of the vaccine in regions with the highest rates of COVID-19.
The government has said, however, that the vaccine isn't expected to be more broadly available to the general public until April.
The first vaccines were administered as Ontario reported 1,940 new cases of COVID-19 on Monday, and 23 new deaths due to the virus. Quebec reported 1,620 new COVID-19 cases and 25 more deaths.
The Pfizer vaccine is the only COVID-19 vaccine approved in Canada so far.
Federal procurement Minister Anita Anand said Canada is still finalizing how many doses of Pfizer's vaccine will arrive in Canada and when.
She said she's expecting about 30,000 doses to arrive this week and the same number next week.
The government has said just under 250,000 doses will arrive by the end of the year, which would mean a big boost in the supply arriving in the last week of December.
– with files from John Chidley-Hill, Mike Blanchfield, Jillian Kestler-D'Amours and Jacob Serebrin.
Shawn Jeffords, The Canadian Press
Published at Mon, 14 Dec 2020 22:53:20 +0000