Apple unveils £549 over-ear headphones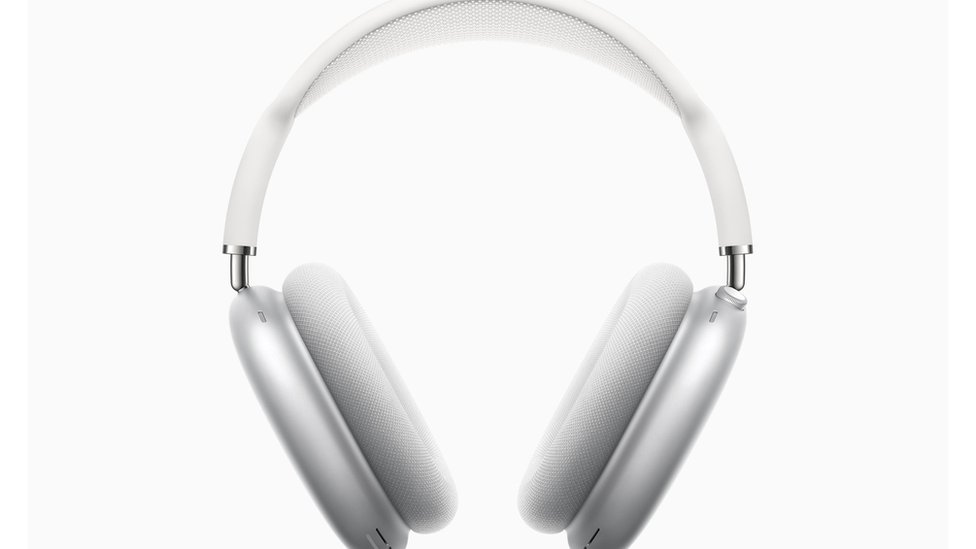 Apple has unveiled its new over-ear headphones dubbed AirPods Max, with a hefty price tag of £549 ($549 in US), making them more expensive than both the new Xbox and PlayStation consoles.
According to publication What Hifi, similar wireless noise-cancelling headphones from Sony or Sennheiser retail for around £350.
The premium price tag has led many to question the value of the product.
Others have raised eyebrows at the odd-shaped case they come in.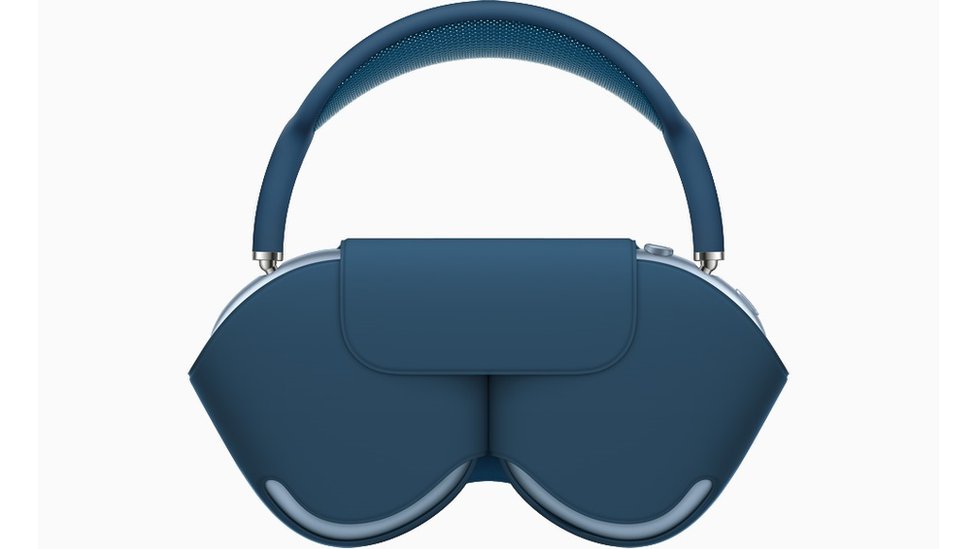 The headphones are wireless and noise-cancelling. According to Apple, they combine acoustic design, H1 chips, and advanced software to deliver "the ultimate personal listening experience".
Apple has used what it describes as a "breathable knit mesh" for the headband, designed to distribute the weight evenly and reduce pressure. The ear cups are cushioned with memory foam, which provides comfort, and a seal to improve sound quality.
Despite the high-end specs, many questioned whether they were value for money.
Senior editor at the Verge
Tom Warren pointed out on Twitter that the headphones cost more than either the new Xbox or PlayStation consoles, while he described the carry case as "screaming, 'Rob me'."
The Next Web reviewer Callum Booth commented: "I am struggling to see why they're worth over $200 more than any of these other fantastic sets of cans", referring to similar headphones from Sony, Sennheiser and Bose.
Writing in Techradar, Olivia Tambini speculated that a cheaper pair could be in the offing.
"If the AirPods Max are the 'luxury variant' we've been hearing about over the past few months, Apple could feasibly launch a less expensive variant in the near future," she wrote.
Meanwhile, the headphone carry case was compared on Twitter to a designer handbag and a bra.
Other features of the headphones include:
a digital crown, a dial that allows content to be scrolled through, first shown off on the Apple Watch
automatic pause when you lift one ear cup
device switching so you can take a call on iPhone while listening to music on another Apple device
20 hours of battery life
The headphones are available to order and will ship on 15 December.
Published at Tue, 08 Dec 2020 16:35:27 +0000