Fraser Health changes parent, staff notification process for COVID-19 school exposures – The Tri-City News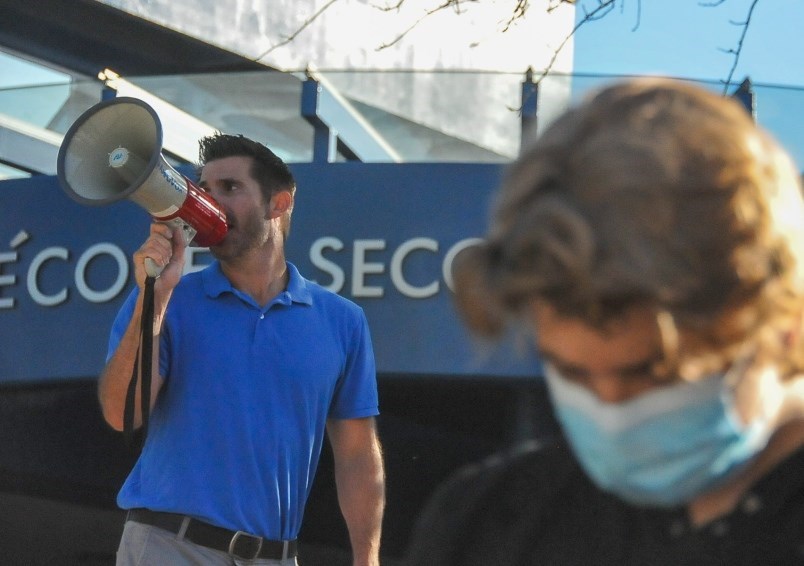 British Columbia's largest health authority has moved to improve the way it notifies parents their children's school has been flagged for a COVID-19 exposure.
Until now, Fraser Health — which stretches from Boston Bar to Burnaby and includes the Tri-Cities — would send out a single early notification letter asking families to monitor for symptoms. Public health workers would then follow up offering further instructions to anyone directly impacted by a COVID-19 exposure, cluster or outbreak.
Now, in what the health authority describes as a "streamlined" process to "help reduce anxiety for the school community," that generic notification will now be replaced with one of three letters:
Early notification letter (exposed): For potentially exposed individuals, cohorts and classes. The letter will indicate students should come to school and monitor for symptoms.
Early notification letter (not exposed): For those in another cohort or class which was not exposed but who may have been at the facility during the specified exposure period.
Early notification letter (general): For an individual not in a specific cohort who may or may not have been exposed to an infectious person. This may include someone like a school counsellor.
After the letters are issued, contact tracing will continue until all avenues of transmission have been investigated, according to a Fraser Health press release issued Saturday, Dec. 5.
At the end of the contact tracing process, Fraser Health will issue a school bulletin notifying everyone at the school that the investigation is complete.
The health authority said it has worked to improve the lag between when it receives a positive test result and when parents are notified of a possible school exposure.
"While it does take time for a person to develop symptoms, realize they are sick, get tested, receive their results and then for assessment and notification of a school exposure to take place, this change will allow us to provide tailored notifications more quickly to impacted individuals," wrote a spokesperson for Fraser Health.
But narrowing the window between a school exposure and when parents are informed is predicated on finding positive cases in the first place, and Fraser Health is urging all staff and students to get tested immediately should they exhibit even the mildest of symptoms.
Once they've become symptomatic, those living in the Fraser Health region can use the BC COVID-19 self-assessment tool and get tested.
Here's how to book a test.
Published at Sun, 06 Dec 2020 02:01:00 +0000