Government funds suicide-prevention programs for Indigenous youth, post-secondary students – Times Colonist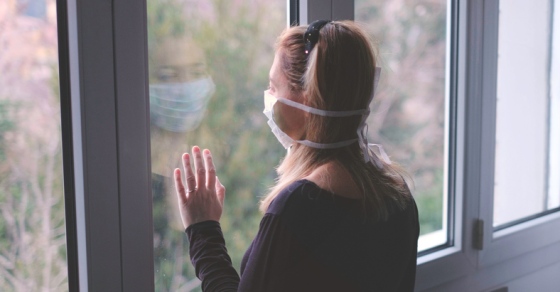 The B.C. government will spend $2.3 million to expand mental-health supports and suicide-prevention programs for First Nations and Métis youth and post-secondary students who are at risk of mental-health decline amid the COVID-19 pandemic.
The funding comes as new data released by the Canadian Mental Health Association and the University of British Columbia show that British Columbians are struggling with stress, anxiety, suicidal thoughts and hopelessness during the second wave of the pandemic.
Indigenous youth, who are disproportionately affected by suicide, will receive more help through the First Nations Health Authority, which will be given $800,000 to expanded suicide-prevention and life-promotion activities in First Nations communities across the province.
The funding will also allow the health authority's youth advisory committees to expand to more regions. Another $200,000 will support Métis Nation B.C., which will develop Métis-specific online mental health support courses, as well as anti-stigma and awareness campaigns.
Dr. Nel Wieman, acting deputy chief medical officer for the First Nations Health Authority, said in a statement that First Nations youth suicide has been a longstanding concern and more funding for suicide-prevention programs is critical to build on the work the health authority is doing.
"It is often said our youth are our future, but they are also our present and their mental health needs are urgent," he said.
The remaining $1.3 million will support the B.C. branch of the Canadian Mental Health Association, which will expand suicide-prevention programs.
The CMHA will also distribute grants to post-secondary institutions that will engage students at risk and offer new treatment, supports and referral programs. The expanded programs will include training for students, teachers and other members of the school community, to increase awareness of the supports available for students struggling with their mental health.
"Expanding the reach of suicide-prevention programs for students and Indigenous youth gets more young people access to the tools, skills and community supports they need to cope in challenging times," Minister of Mental Health and Addictions Sheila Malcolmson said in a statement.
The CMHA on Monday released the results of a nationwide survey showing 42 per cent of British Columbians reported that their mental health has deteriorated since the beginning of the pandemic.
The report found that 69 per cent of British Columbians were worried about the second wave of the virus, 55 per cent were worried about a loved one or family member dying or contracting the virus themselves, and 51 per cent were worried about being separated from family and friends. About 13 per cent of B.C. residents said they have increased the use of substances such as alcohol or cannabis as a coping mechanism.
The survey, carried out from Sept. 14 to 21, heard from 3,027 Canadians, including 445 British Columbians.
Anyone who is struggling with their mental health or experiencing experiencing suicidal thoughts can contact the Vancouver Island Crisis Line at 1-888-494-3888.
Post-secondary students can access Here2Talk, a free province-wide mental health and counselling referral service that is available 24-7 via online chat and telephone.
kderosa@timescolonist.com
Published at Fri, 04 Dec 2020 02:30:00 +0000