Jill Cataldo: Some shoppers don't like electronic coupons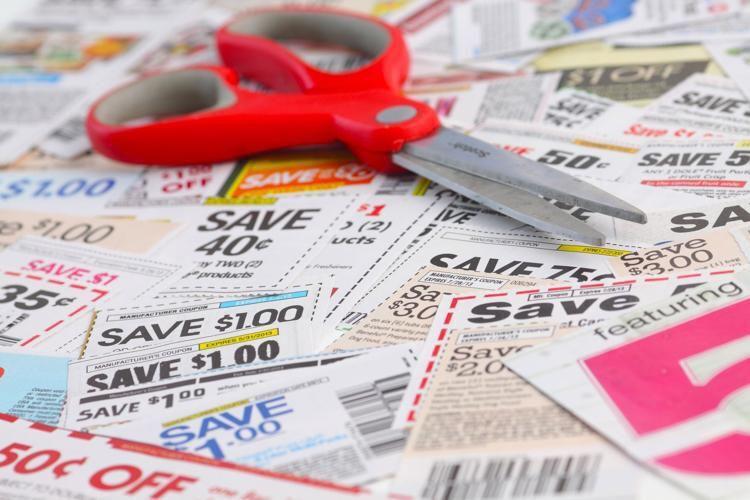 DEAR JILL: I would like your opinion of what happened to me recently. The store I shop at often has a free item each weekend. You have to load the free item to your phone number via the store's app.
Once loaded, the free item coupon can be redeemed Saturday, Sunday or Monday. I loaded a coupon for a free bag of store-brand granola Saturday. I went to the store Monday to get the granola, but the electronic coupon was no longer showing up in the app. I went to the service counter in the store, and they said that due to demand, they removed the coupon from the app.
That offer was the only reason I planned a trip to this store. I feel this was very misleading and that they should not be able to take away an offer you already loaded just because too many people redeemed it. I really would rather use paper coupons because then I have proof of exactly what discounts I should get. What would you have done? — Amy L.
You're not alone in your frustration with digital coupons. There are certainly a lot of positive elements to electronic offers. They save paper, as companies do not have to utilize resources to print millions of them when only a small percentage of those printed will actually be used. They can be offered to consumers much more quickly than a traditional print coupon campaign, which can take weeks to months to implement. They also have an advantage when it comes to availability: You can stand in the store, see an item on sale, and flip through your electronic offers on the spot to see if you have a corresponding electronic coupon to load.
However, as this reader pointed out, there are downsides to electronic offers, too. Without those little slips of paper in your hand, you'll need to scroll through your phone, tablet or computer to see exactly what offers you're carrying. Depending on the app you're using, you may also have to click each individual offer to view the terms and expiration date. However, the most frustrating aspect of digital offers is that they can disappear before you've had a chance to load them — and sometimes, after you've already loaded them, too.
If a coupon campaign reaches its maximum number of "loads," a brand can pull the offer from availability. For example, imagine that a brand has created an electronic coupon for pretzels, and they're allowing 10,000 people to load the offer. Once all 10,000 instances of the offer have been loaded, the ecoupon disappears from the list of active offers and no one else can load it. However, the people who loaded the pretzel ecoupon will still be able to redeem it before its expiration date.
It's extremely unusual for a manufacturer or retailer to pull an electronic coupon offer after shoppers have already loaded it, but as my reader found out, it can happen. Before you begin to worry about every electronic coupon you've loaded, though, consider this. In this instance, the coupon was for a store-brand item, so the store itself could remove it from its own app and discontinue the offer. I don't agree with how the store handled this situation — ideally, they should have had enough stock on hand in each store for the anticipated demand for the offer. When they realized they did not have enough, they could have removed the electronic coupon from the system, preventing anyone else from loading it while still allowing those who previously loaded it to redeem it if those shoppers found the item in stock at the store.
If this situation had happened to me, I would have requested a raincheck for the free item at the store's service counter. As the store had already admitted that there was greater demand than stock for the item, it's likely that they would have issued and honored a raincheck once they had replenished their shelves.
Published at Wed, 02 Dec 2020 05:00:00 +0000