Covid: Researchers fear cancer advances delay due to pandemic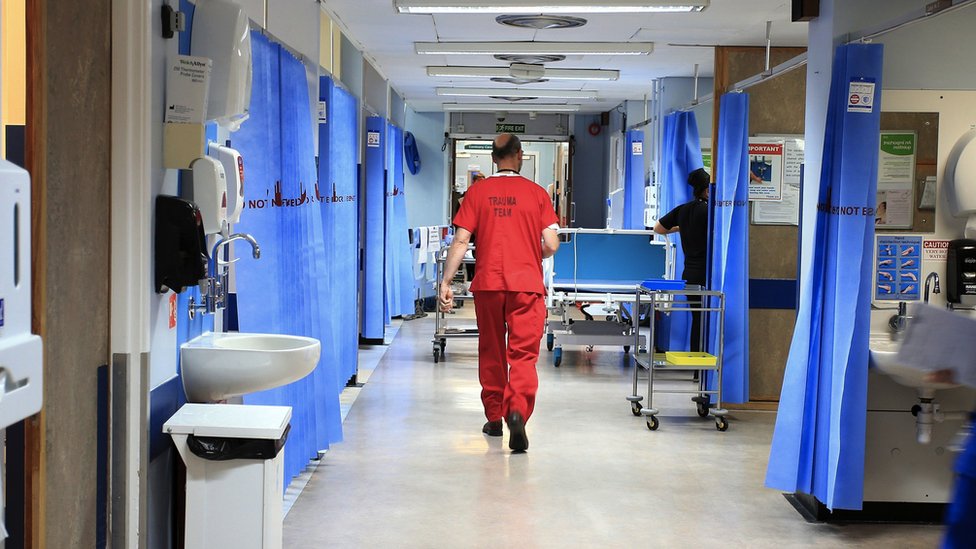 Advances in cancer research could be delayed by nearly 18 months due to the coronavirus pandemic, scientists fear.
A survey of more than 200 scientists at the Institute of Cancer Research suggested research could be delayed by six months, due to factors including the first lockdown and capacity limits.
Other issues like charity funding, and research being shifted to Covid-19, mean major advances delayed by an average of 17 months, they said.
Researchers called for more funding.
They said that any long-lasting damage to cancer advances could be avoided if there is more government support or charity donations.
There have also been concerns about the effect the pandemic could have had on cancer more widely. The NHS's former cancer director Prof Sir Mike Richards has said England
could see its first decrease in survival rates for decades. In England, 60% fewer patients with suspected cancer were seen in April, compared to the previous year.
Blood test for 50 cancers to be trialled
Year-long waits for hospital care worst since 2008
The ICR surveyed 239 of its researchers to gauge the impact of its research.
Those who took part in the survey said they had lost an average of 10 weeks of research time due to the first lockdown – this was mostly due to not being able to access laboratories.
Researchers who took part in the survey on average spent 53% of their working time in a laboratory before lockdown – this decreased to 5% during lockdown, and is now at 34%.
'Sobering' results
Prof Paul Workman, chief executive of the ICR, said: "Our researchers are passionate about making advances to benefit patients, so it has been hugely frustrating that their work has been so disrupted, although also inspiring to see how well they have adapted to the restrictions the pandemic has imposed on our lives."
He said the results were "sobering" but added: "Our survey though does provide solutions to mitigate the impact – in the form of investment in staffing, new technologies and computing power."
ICR labs have stayed open during England's second lockdown, with measures in place to help prevent the spread of the virus.
The institute's deputy director of clinical trials and statistics, Prof Emma Hall, said "non-Covid clinical research pretty much shut down within the NHS" during the first lockdown, which started in March.
She said: "Our work relies on new clinical trials starting up and existing ones continuing to happen – and Covid-19 has made that incredibly challenging. The pandemic has meant that it will take longer to answer the questions asked in our trials, and that will delay new treatments getting to patients."
But she said the pandemic also brought about some positive changes.
Prof Hall added: "We can capture and manage data remotely rather than relying on paper. The Covid-19 trials have also shown how research can benefit from easier access to routine medical data – hopefully this will be translated to other clinical research and mean more streamlined, simpler to run trials.
"I hope we can use this experience to benefit cancer patients in the long term, but that will only be possible with more support or future advances will be delayed."
Published at Mon, 30 Nov 2020 01:04:15 +0000