Covid-19: Don't 'take brakes off' Covid measures, says leading scientist
The UK would be making a "terrible mistake" to relax Covid measures just months before vaccines are expected to take effect, a leading scientist said.
Prof Peter Openshaw, a government adviser, said the nation should not "take the brakes off" at this stage "when the end is in sight".
He said infection rates, numbers in hospital and deaths were all too high.
But he said recent trial results showed "for sure that this is a virus we can defeat with vaccination".
Prof Openshaw, a member of the government's Scientific Advisory Group on Emergencies (Sage) who works at Imperial College London, told the BBC's Andrew Marr Show: "We scientists are very concerned indeed about relaxation of precautions at this stage.
"The rates are still too high, there's too many cases coming into hospitals, too many people dying."
England's lockdown is ending this week, when it will enter a three-tier system of restrictions. Prime Minister Boris Johnson said the tier system would be given
an expiry date of 3 February.
Covid tiers could have 3 February finish, says PM
When will a vaccine be ready?
Oxford vaccine: How did they make it so quickly?
Elsewhere in the UK, Scotland is using a five-level system of restrictions while Northern Ireland has begun a two-week circuit-breaker lockdown.
In Wales, the hospitality industry is due to be placed under stricter rules – not yet finalised – from 4 December.
Prof Openshaw said: "If we take the brakes off at this stage, just when the end is in sight, I think we would be making a huge mistake."
He said it was "extremely difficult" to decide on the right measures against the virus but said he thought it was important to "keep this under control and just behave very, very sensibly".
"We've all sacrificed so much, everyone has sacrificed enormously in order to get the transmission rate down. With only a few months to go until vaccines start to have an effect I think it would just be a terrible mistake," the professor said.
He welcomed the initial data published showing several vaccines had high levels of effectiveness at preventing infections.
"Several trials are reporting very good efficacy and that I think means for sure that is a virus we can defeat with vaccination," he said.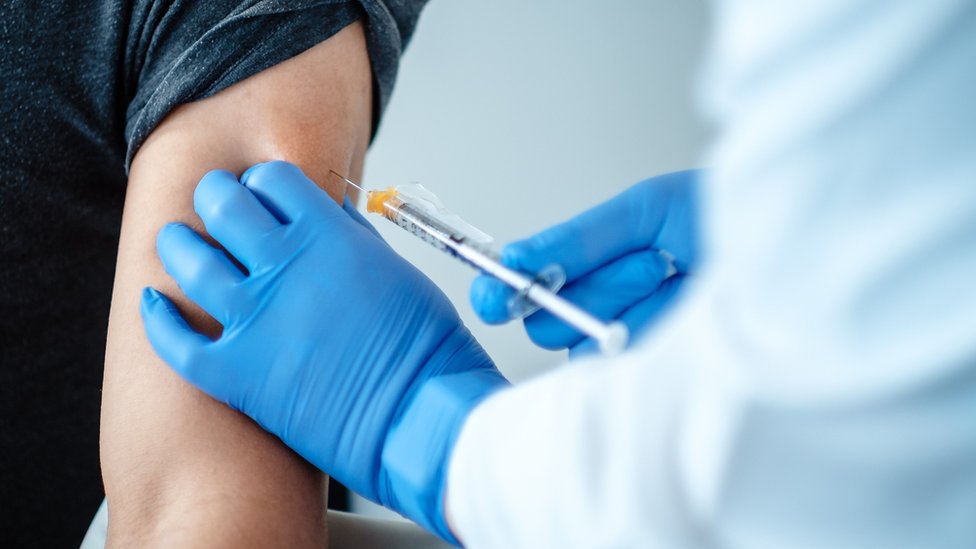 Prof Openshaw said more data was needed to explain why the Oxford vaccine showed different levels of effectiveness in one part of the trial, in which volunteers were mistakenly given a half-dose followed by a full dose later.
The lower initial dose resulted in a 90% effectiveness rate among a smaller sample of volunteers aged under 55, while the intended regime of two full doses was 62% effective.
But he said: "I would personally be happy to have any vaccine that's been through the regulatory scrutiny that these trials are currently undergoing.
"If my GP rings me and says I've got an approved vaccine, I really don't care which one it is."
Approval 'must not be rushed'
The UK government has purchased another two million doses of a vaccine from US biotech firm Moderna, bringing its total to seven million – enough for abut 3.5 million people.
That vaccine was shown to be 95% effective.
It has also pre-ordered 40 million doses of a vaccine from Pfizer and BioNTech, with 10 million expected by the end of the year.
Initial data suggests it is 95% effective, with Pfizer saying it found similar results in the vulnerable over-65 population.
AstraZeneca, which is producing the Oxford vaccine, is said to have four million doses ready for the UK by the end of the year, with 40 million expected by March. The government has 100 million doses of the Oxford vaccine ordered in total.
Prof Openshaw said he would be "surprised" if reports that the Pfizer vaccine could be approved and in use next week turned out to be true, but he said there could be an announcement in the next fortnight.
The process "mustn't be rushed", he said.
Published at Sun, 29 Nov 2020 12:52:07 +0000