Popular Italian food market moves to expanded downtown locale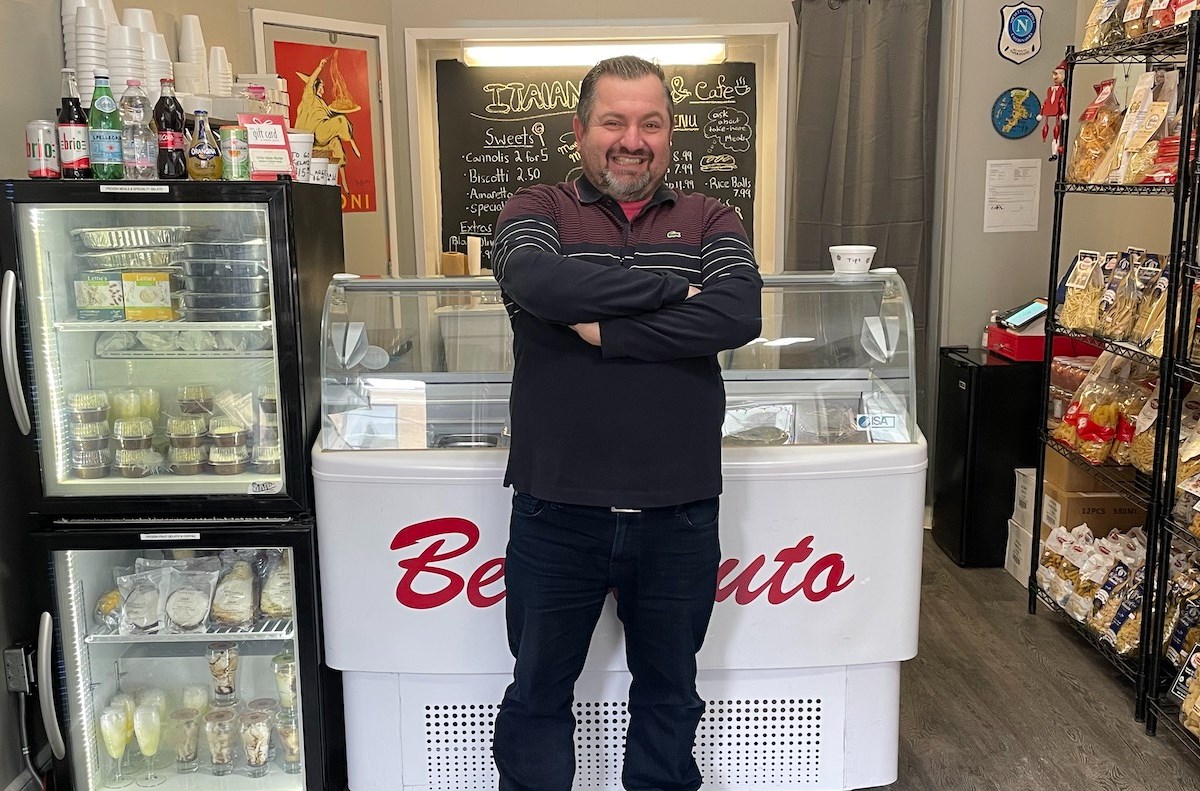 Orillia Italian Gelato & Market has moved just a couple of doors down to an expanded space at 5 Peter St. S.
"We doubled the size of the store and now we can put more focus on being a full Italian market with Italian imported products like pastas, cheeses, meats, different sauces, and different oils," said owner Carmine DeSanto.
The new 500-square-foot shop is equipped with a small soup and deli sandwich counter for those looking for a quick snack on the go.
The inspiration for the store comes from DeSanto's love for authentic Italian food and the rarity of such products being available anywhere in Orillia.
"People were having to travel to Barrie to find Italian specialty food, so I wanted to change that," he said.
"Now we have frozen meals and more variety, more fridge space, more freezer space, and more shelf space."
DeSanto felt confident in expanding his business after having recent success selling products using food delivery apps such as SkipTheDishes and DoorDash.
"We are taking advantage of the digital apps that deliver to people's homes. That's making up for 30% of our revenue," he explained.
"We are getting a lot of sandwich and soup orders as well as frozen meal and Italian product orders. It's going really well."
DeSanto expects his business will get an extra boost again in the spring and summer months from his authentic Italian gelato.
"I think this location is going to do really well. It's a grab-and-go style place that carries products that you can't get at the grocery store," he said.
The Orillia Italian Gelato & Market is open Monday to Saturday from 11 a.m. until 5 p.m.
Published at Sat, 20 Feb 2021 12:45:00 +0000