Pandemic means young people face cancer treatment alone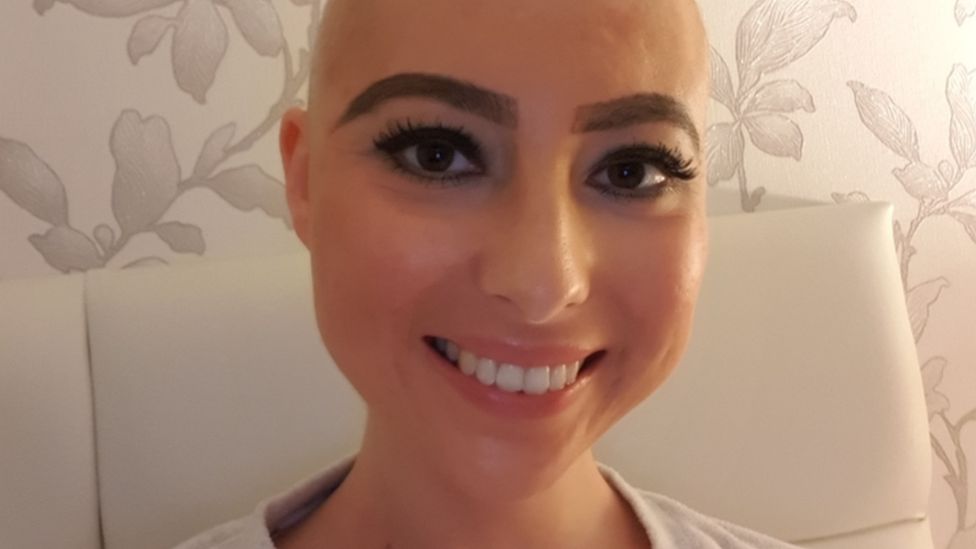 Covid restrictions have made this year much tougher for young people already dealing with a cancer diagnosis.
Sophie, like many other young cancer patients, has had to attend appointments and treatments alone, with no family or friends at her side.
"My mum was crying, I was crying and she had to leave me at the door and drive off," the 24-year-old says.
Last year, she was told she would need hospital treatment for five weeks, 70 miles away from home.
"We had to travel to Manchester so my mum drove me," Sophie says.
"We got to the door and I had my suitcase – I was struggling alone with this suitcase.
"My mum was terrified leaving me, because she was probably thinking, 'I can't be there to comfort her,' and as well, if things go wrong, would she be walking back out of the hospital?"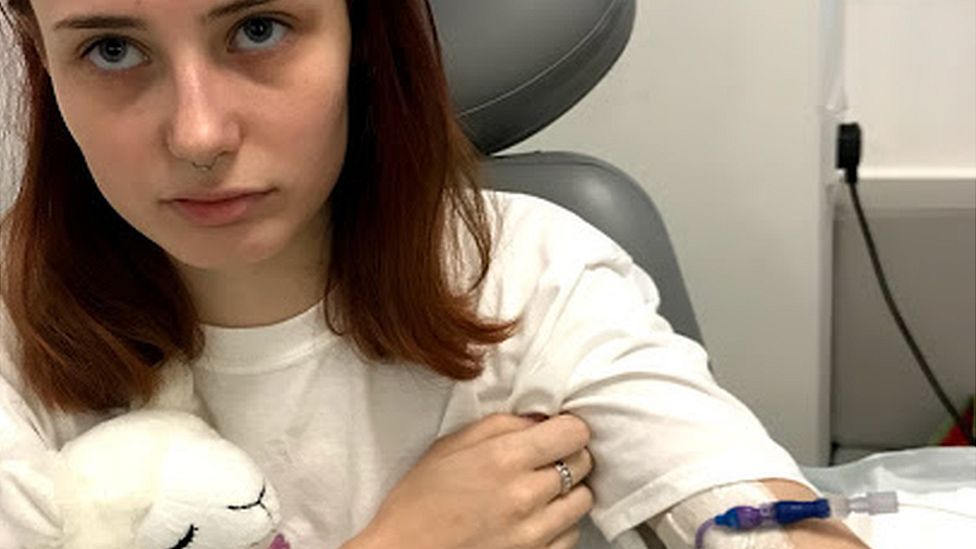 Mikaela, 18, from Frome, needed treatment for cancer last March.
She had three weeks of radiotherapy, fertility treatment to freeze her eggs and a biopsy operation.
Mikaela's mother was able to go with her for a couple of chemotherapy sessions – but lockdown rules changed that.
And Mikaela had to attend appointments – and have a stem-cell transplant – alone.
'Extremely difficult'
Kathryn, 22, from Gwernaffield, in Flintshire, who has Hodgkin lymphoma, says the prospect of being isolated in hospital for up to six weeks without any of her family being there is difficult to comprehend.
"It's going to be extremely difficult going from shielding at home with my mum, dad and my brother around to not having my family there in person," she says.
"I know from friends going through similar things that having family there is really important – and I won't have that at all."
Rules on who can visit have varied at different hospitals throughout the pandemic.


LOCKDOWN LOOK-UP: The rules in your area
SOCIAL DISTANCING: Can I give my friends a hug?
TRAVEL RIGHTS: Can I get a holiday refund?
GLOBAL SPREAD: How many worldwide cases are there?
LOOK-UP TOOL: How many cases in your area?


Two cancer charities – Teenage Cancer Trust and Clic Sargent – have written a letter to cancer ministers in the UK's four nations to highlight the issue.
Dr Louise Soanes, from Teenage Cancer Trust, said: "We understand that the coronavirus pandemic means we need to take extra precautions to protect those who are most vulnerable, but know that in some places, having that important hand to hold is allowed whereas in others, it is not.
"Having cancer treatment, receiving a diagnosis or learning or hearing how you're responding to treatment can be for many a scary and isolating experience.
"Young people then need to share often very complex information – some of which they might be still processing – with family members, friends or a partner.
"That's why, together with Clic Sargent, we want to dispel the disparity so all young people, where safe and possible, have that crucial loved one with them and a hand to hold, particularly during some of the most difficult times of their life."
The BBC is not responsible for the content of external sites.
Published at Wed, 10 Feb 2021 01:12:51 +0000