AmTrav Updates Flight Shopping Platform – Business Travel News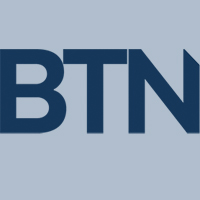 AmTrav has revamped its a2b online flight booking tool, adding new features and capabilities designed to close content gaps and improve the shopping experience, according to the travel management provider.
Available immediately, much of the new functionality focuses on simplifying the process of comparing multiple flight options, such as a new layout that aligns different fare types in dedicated vertical columns, as well as side-by-side display of seat attributes, amenities, baggage allowances and change policies offered in various fare classes. Further details include onboard images and airline/aircraft reviews, along with Wi-Fi speed and video screen quality—with filters enabling travelers to see only flights with fast Wi-Fi or in-seat power, AmTrav said.
AmTrav said the data comes from a combination of sources, including ATPCO Routehappy, new distribution capability content from airlines, multiple global distribution systems and content collected by AmTrav itself. Search results are overlaid with client companies' travel policy parameters, including any pre-trip approval requirements, and negotiated rates, the TMC added.
While the precipitous decline in travel activity after the onset of Covid-19 last year gave many suppliers downtime to work on retooling and modernizing their offerings, AmTrav CEO Jeff Klee said the a2b update was in the works before the pandemic hit.
"These enhancements were a big part of our pre-Covid roadmap. With the need for so much Covid-specific development work like waiver-handling, alerts and cleanliness attributes, our big challenge in 2020 was to find the right balance," Klee said. "We knew we had to build the features that travelers needed immediately to help them during the pandemic, but we also wanted to make sure we stayed focused on longer-term improvements that we had previously committed to tackle and which ultimately will be much more important."
Published at Tue, 26 Jan 2021 13:09:54 +0000